About the programme
Our Research & Development (R&D) organisations – BioPharmaceutical R&D, (responsible for Cardiovascular, Renal and Metabolism and Respiratory diseases, and Neuroscience and Microbial Sciences) and Oncology R&D – enable us to follow the science through drug discovery and development, and life-cycle management programmes.
Each year we invest $5.9bn in our science, discovering and developing the next generation of life changing medicines. To put ourselves in the best position to push the boundaries of science, we seek to leverage our combination of capabilities, which encompass both small molecules, oligonucleotides and other emerging drug platforms, as well as biologics, including immunotherapies, and innovative delivery devices that can offer choice to patients.
How does the programme work?
This is a 4 year apprenticeship, which offers a unique opportunity to learn and work in a Global company alongside industry experts.
Many of our apprentices go on to enjoy full time positions both in their apprenticeship department and other areas of the business. As well as gaining valuable work experience, you'll have the opportunity to work towards a professional qualification, depending on your chosen department.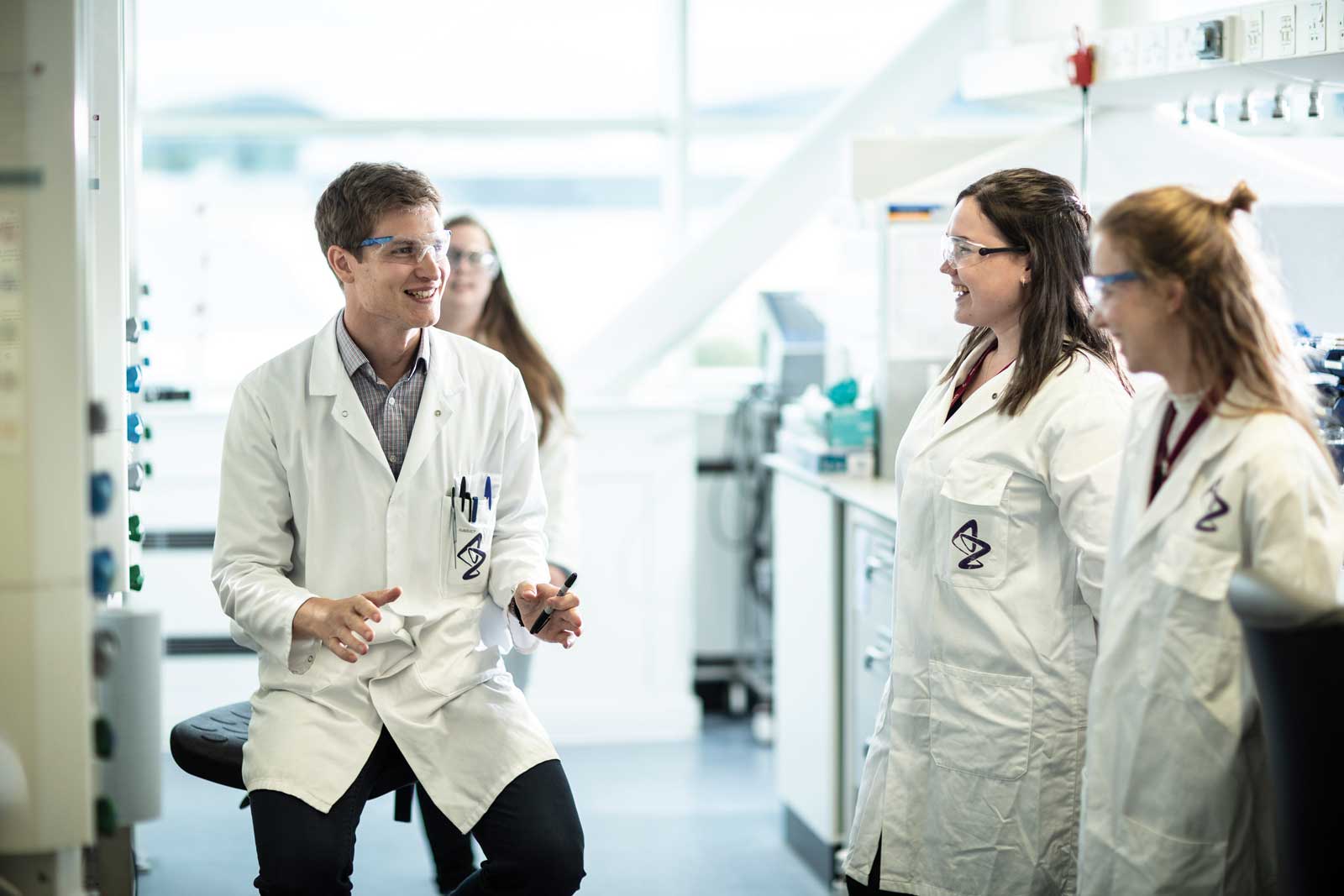 How we will support you
AstraZeneca is a huge advocate of scientific early careers, providing extensive opportunities to learn side-by-side with a diverse team of therapy area world leading experts at the cutting-edge of research.
In return for the passion and energy you bring to the function, you will learn how scientific research is executed in an industry setting to deliver meaningful data to help guide early stage drug discovery and later stage development of new medicines. With extensive training and support, you will contribute to the execution of experiments to build our understanding of science.
Working independently and as part of a team, you will receive full training in a range of laboratory techniques.
This research experience will teach you how to design and execute experiments and analyse and interpret results.
As you join us, you will be supported by your line manager, a mentor and a buddy from the business. Your buddy will be an existing/ex-apprentice to support your onboarding into AstraZeneca and your role.
Our flexible benefits programme allows you to select your own benefits package based on your personal preferences and circumstances. So, from lifestyle benefits to comprehensive health, pension, insurance and financial plans, you choose the package for you – and if you change your mind the following year, you can adapt it. For more information please click here.
Where you will be based
We have roles available at our Macclesfield Campus.
Essential requirements
What we're looking for:
Enthusiastic individuals with a genuine interest in science and its application in drug discovery
Highly organised, with a rational approach to problem solving
A passion to learn
Good levels of literacy, numeracy and IT skills
Proactive, hardworking team players
Please see individual job advertisements for specific educational requirements
Parents, Carers and Teachers
For information that may be useful to parents, carers and teachers please visit this page.