Applications are now closed for 2023
About the programme
Our Research & Development (R&D) organisations are driven by science, continuing to create genuinely innovative medicines and improving access to them. In this way, we are able to deliver the greatest benefit to patients, healthcare systems and societies globally. Guided by our values and behaviours, our people are empowered and inspired to thrive in an environment where they make a difference to patients, society and our company.
We continue to push the boundaries of science in search of solutions that prevent, treat, and even cure, some of the world's most serious health challenges: cancer, diabetes, and heart, kidney, respiratory and immunological diseases. Our focus is on driving growth by supplying medicines that can transform care and ensuring that they reach patients who need them in a way that brings wider benefits to society and the Planet.
To truly unlock opportunity in today's world, you need the combination of education and hands-on, practical experience that employers are looking for. Our apprenticeships offer just that.
How does the programme work?
This is a 3-4 year apprenticeship, which offers a unique opportunity to learn and work in a Global company alongside industry experts.
Many of our apprentices go on to enjoy full time positions both in their apprenticeship department and other areas of the business. As well as gaining valuable work experience, you'll have the opportunity to work towards a professional qualification, depending on your chosen department.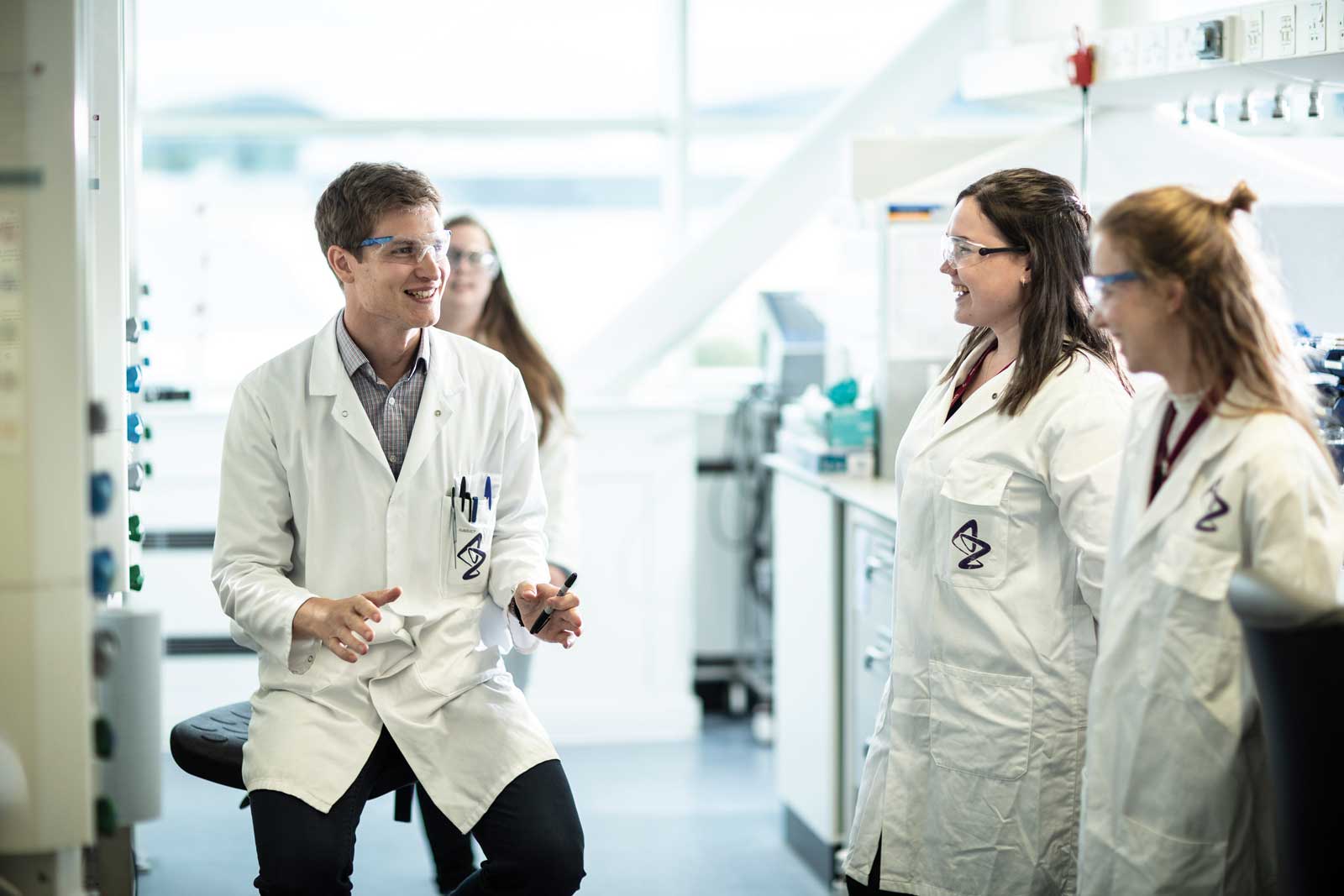 How we will support you
Through our apprenticeship programme, you'll get stuck in on projects and tasks and earn a competitive salary whilst working towards a degree or qualification. Offering you the best of both worlds and a direct route into the career of your choice.
Here, you'll learn and earn in a supportive team, guided by expert managers, mentors and buddies who will help you develop the skills you seek and push and encourage you to get the most out of your time with us. Your buddy will be an existing/ex-apprentice to support your onboarding into AstraZeneca and your role.
In return for the passion and energy you bring to the function, you will learn how scientific research is executed in an industry setting to deliver meaningful data to help guide discovery and development of new medicines. With extensive training and support, this research experience will teach you how to design and execute experiments and analyse and interpret results.
Working independently and as part of a team, you will receive full training in a range of laboratory techniques.
As you join us, you will be supported by your line manager, a mentor and a buddy from the business. Your buddy will be an existing/ex-apprentice to support your onboarding into AstraZeneca and your role.
Our flexible benefits programme allows you to select your own benefits package based on your personal preferences and circumstances. So, from lifestyle benefits to comprehensive health, pension, insurance and financial plans, you choose the package for you – and if you change your mind the following year, you can adapt it. For more information please click here.
Where you will be based
We have roles available at our Cambridge site and Macclesfield Campus
Essential requirements
What we're looking for:
Enthusiastic individuals with a genuine interest in science and its application in medicine discovery and development
Highly organised, with a rational approach to problem solving
A passion to learn
Good levels of literacy, numeracy and IT skills
Proactive, hardworking team players
Please see individual job advertisements for specific educational requirements
Parents, Carers and Teachers
For information that may be useful to parents, carers and teachers please visit this page.
Our commitment to inclusion and diversity
Our mission is focused on creating an inclusive and equitable environment, where people feel they belong.

To find out more about our inclusion and diversity policy,

click here.