Application hints & tips
We're proud of our fair and consistent approach to hiring. Learn what we expect from you during the application process, and what you can expect from us.
Find your perfect career
You can start your journey here by using our job search platform to find your perfect career.
If nothing suitable is currently available, you can sign up for email job alerts based on job categories and/or locations and we'll inform you about future vacancies that match your search criteria if and when they become available.
Search jobs
Submit application
The secret to the success of a company and its employees is matching the right people to the right roles. AstraZeneca's approach to recruitment ensures just that. When you join, you'll effectively contribute to meeting the challenges of a global pharmaceutical business.
Shortly after submitting your job application, you'll receive an email acknowledgment. We'll review your application as quickly as possible, but if there's a specific application deadline, you're unlikely to hear from us until after that time. For Graduate Programme and Placement Programme applications, it can take from four to eight weeks after the closing date before we can update you on the progress of your application.
Application evaluation
For each pharmaceutical career opportunity, we evaluate your application with the most appropriate selection methods according to the skills and knowledge required for each role. Depending on the position and your area of knowledge, it may involve interviews, a presentation or group and individual exercises.
Assessment event
For certain positions, particularly in Graduate Programme recruitment roles, we may invite you to take part in an assessment event with other applicants, which will give you the opportunity to take part in situations that reflect the position you applied for. These events will enable you to fairly demonstrate your natural skills and competencies.
Whether you attend an interview or a more involved selection event, our objective remains the same: a better understanding of each other, and an opportunity for you to learn more about the role and life at AstraZeneca.
Job application tips
Like most employers, AstraZeneca receives a large volume of applications. Filling out an application that attracts attention and helps you stand out from your competition takes careful reflection on your skills and how they match the role you're pursuing. Your careers service, local library and most bookstores can be excellent resources for help and advice. There's also a wealth of useful information geared specifically to students about careers in the pharmaceutical industry at http://careers.abpi.org.uk.
When applying for a job at AstraZeneca, here are some common sense points to consider: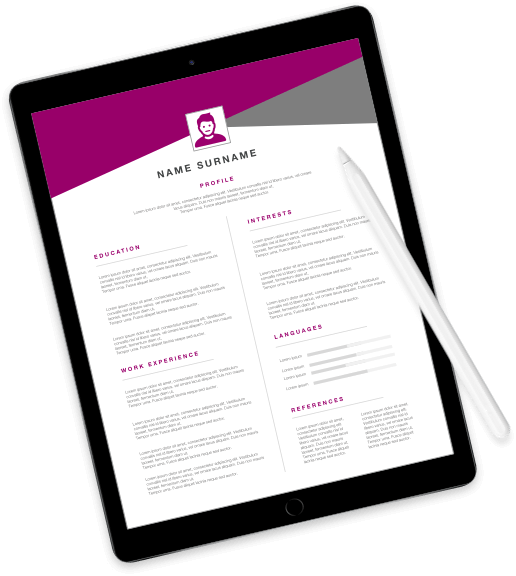 Make sure you answer each question fully and properly. Ensure that you've presented clear evidence that you possess the qualities and skills required.
Sell yourself, but make sure your arguments are relevant, focused and truthful.
Think of the person reviewing your application. Cut sections into shorter paragraphs and develop the details of your answer.
We are interested in what you've done, but we are even more interested in what you've achieved and learned.
Always reflect and re-write before completing detailed questions online.
Check grammar and spelling, and get someone to proofread your application.
Set yourself apart from other candidates. Let your skills, personality and experience shine through.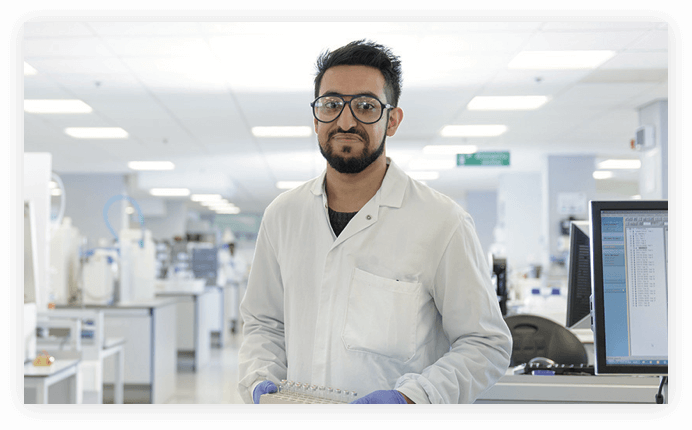 Before the interview
Learn about AstraZeneca and the position you've applied for.

Do your homework before the interview starts so that you know what kinds of questions to ask and what type of position you're interviewing for. Review the job description, research our company and learn about our business.

Get yourself ready.

Gather your resume (make sure it's up to date and you're familiar with what's on it), a list of questions you've prepared, your list of references (make sure you ask their permission beforehand), transcripts, letters of recommendation and anything else you might need before you go so you're ready when you arrive.

Be prepared.

Think of good examples to demonstrate your capabilities.

Make a strong impression.

Arrive early. Introduce yourself to each person you meet. Consider the moment you step out of your car in the parking lot to be the beginning of your interview and be professional from that moment on.

Confirm the date, time and specific location of your interview.
During the interview
Sit up straight and make eye contact.

Ask for the interviewer's name and call them by it during the interview. It shows you're paying attention. Smile and be pleasant.

Ask questions.

An interview should be a two-way process make the most of the opportunity to ask any questions you have about the postion.

Talk about your strengths

, but avoid being arrogant. Don't be afraid to give a different answer or example if you think you answered a question badly.

Pause before answering

so you can provide a concise and appropriate example. If you need to, ask for clarification before answering.

Listen.

Be attentive to what your interviewer is saying. In addition to representing yourself as well as possible, you'll also learn more about our organization and its people and find out if this is the place for you.

Be relaxed.

Don't focus on your notes – focus on the conversation you're having.

Let the interviewer know you're interested and discuss next steps.

Sell yourself! Ask for the job. Ask for a timeline about when the decision will be made.
After the interview
Reflect upon your experience.

Write down things that went well and what needs to be improved on your part, as well as your impressions of our company and the people you met.

Write down the questions you were asked.

They will help you prepare for future interviews.

Notify the prospective employer

if any of your contact information changes.

Consider the next steps

and prepare for a follow-up interview or offer negotiation.

Three words of advice for a successful interview:

Prepare. Prepare. Prepare.
We'll keep you up-to-date