Make an impact on people's lives, in a team where it means more
Bringing innovation from our science labs to patients. Operations is driven by our commitment to delivering more medicines to more patients more quickly.
It pushes us to keep building on our foundations and progressing. Evolving how we work through our focus on Lean, innovation, digital and sustainability.
Disciplined thinkers and doers, we thrive in an intense and at times ambiguous environment. Every day, we seek out new challenges and work toward ground-breaking solutions.
A place where you are supported to step up and lead, and have the freedom to take ownership and drive outcomes forward. This is an inclusive community in which we support and help each other on our journeys – backed with the same personal commitment to each other as we have to the patients we serve.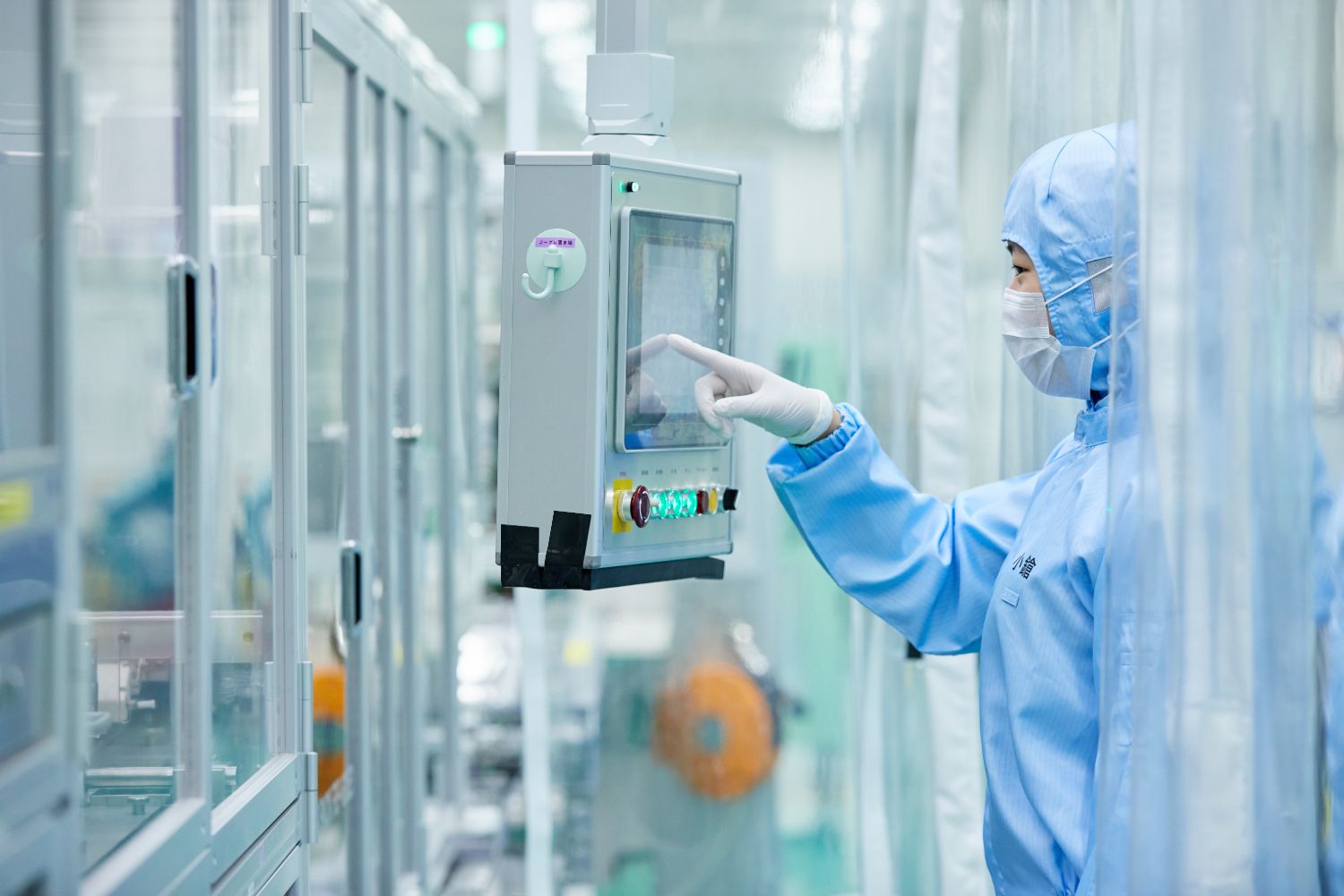 Why we do it
Operations is accelerating, fast. Here we're inspired by the opportunity to work across our exciting, science-led pipeline.
We support teams at every step of the way, turn theory into reality, and provide a platform for everything we do as a business. Operations plays a key role in the development, manufacturing, testing and delivery of our medicines to patients. We can have a positive influence on every part of the product life cycle.
We're proud to work with medicines that address unmet needs. From patients and their families – to our larger society – we get to support and positively impact local and global communities.
With 26 facilities in 16 countries, we are truly global - connecting and aligning to drive one way of working across our network.
We are embedding Sustainability in everything we do and playing a leading role in making AstraZeneca Carbon Zero by 2025 and carbon negative across the entire value chain by 2030.

Why join Operations
From our labs to manufacturing at scale, we share in a commitment to delivering high quality medicines to patients. We're accelerating our operational excellence with innovative science, Lean ways of working, and evolving digital technologies.
In our fast-paced environment, we embrace the exciting opportunity to build long-term careers. With a huge variety of global opportunities, this is the place to embrace life-long learning while setting your own direction and pace.
Every one of us earns the support, trust and respect to thrive within our diverse teams. These are energised groups who always have each other's backs. Our shared drive and passion creates a sense of belonging like no other.
It's inspiring and rewarding work, influencing every part of the product life cycle to deliver life-changing medicines. To ultimately make people's lives better – from patients and their families to all of us in society.
Here, everyone feels a personal connection to the people that we impact.
Who we're looking for
We're a multigenerational workforce, with an open mindset that allows us to share ideas, expand our minds and explore new areas. As curious problem-solvers, it's in our DNA to keep digging and ask questions to achieve together.
Faced with a complex landscape, we welcome the challenge to innovate. If you are motivated by the opportunity to break new ground and leave a shared legacy, then this is the place for you - what we write in a journal one day, we could be trying out the next.
There's a shared pride in our focus and discipline, working at pace and with ambiguity. With an eye towards pragmaticism, we channel our energy into finding solutions and overcoming daily obstacles.
With around 14,000 employees working across 16 countries and 26 production facilities, we account for around 20% of the company's global workforce and have opportunities across the full spectrum of product development, manufacturing and supply activity.
Every one of us is contributing each day to getting our life-changing medicines to patients who need them – with the highest levels of quality, care and efficiency. We are focused on improving and saving lives and there is no greater satisfaction than that.
We challenge ourselves every day to improve in every area, to think Lean, and deliver simplification across everything we do.
If you have the passion and the drive to accelerate growth and make people's lives better – then this is the place for you.