Our Values
& Behaviours
Our values guide how we work together and are integral in defining who we are as a business and team. They lead our decision making, detail our beliefs and foster our unique culture.
Our behaviours underpin our values and help us ensure we live by them, every day. They were developed collaboratively and are designed to be applicable to everyone in AstraZeneca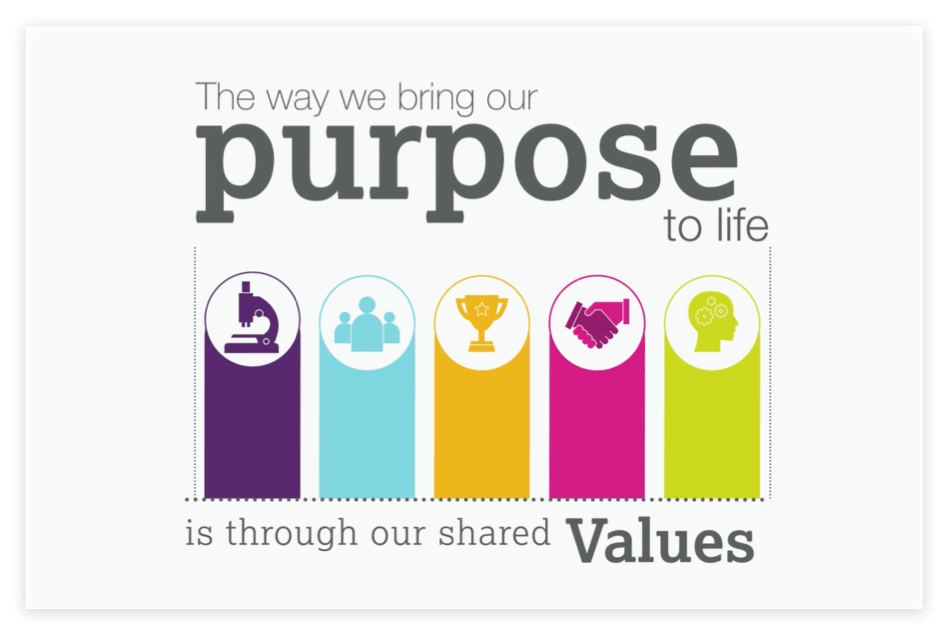 We follow the science
Each of our individual perspectives gives meaning to our data and insights. We are encouraged to be curious about our ideas and those of the people around us and explore new innovations and technologies to help develop breakthrough solutions, which will have an impact on our patients lives.
We Play To Win
Our different backgrounds and perspectives compliment the work we do and help achieve not only AstraZeneca's goals but our own professional and personal ones too. We have created a safe place, encouraging our people to come together as a team to speak up in order to develop our ways of working and keep striving for continuous improvement and innovation.
We put patients first
We strive to understand patients' needs considering them in every decision we take.
We Do the Right Thing
Doing the right thing is an essential part of who we are and is key to achieving our ethical business objectives. It is a behaviour that also translates to our personal values. We have created an environment for open communication, enhancing collaboration and encouraging innovation, with team members who continuously strive for the best outcomes and behaviours.
We are Entrepreneurial
We encourage our teams to work collaboratively and take ownership of their ways of working to drive continuous improvements that create change. We achieve this by taking smart risks to find effective solutions when bringing new ideas to life.
We'll keep you up-to-date