Applications are now closed. Please check back regularly for updates.
About Finance
In Astrazeneca Finance, we're reimagining how we can serve a major biopharmaceutical organisation. As trusted collaborators, we're shaping our company's long-term financial health, partnering to create insight-driven results, delivering excellence in our operations and safeguarding AstraZeneca's assets and reputation. In short, we're building the financial function of the future executing major company-wide projects and working with new capabilities, for example in automation.
And we're now seeing the emergence of a new Finance, one that is committed to driving sustainable performance and outstanding delivery, fully leveraging our rich data and systems to provide insights and predictions. Now is an exciting time to be part of AstraZeneca Finance.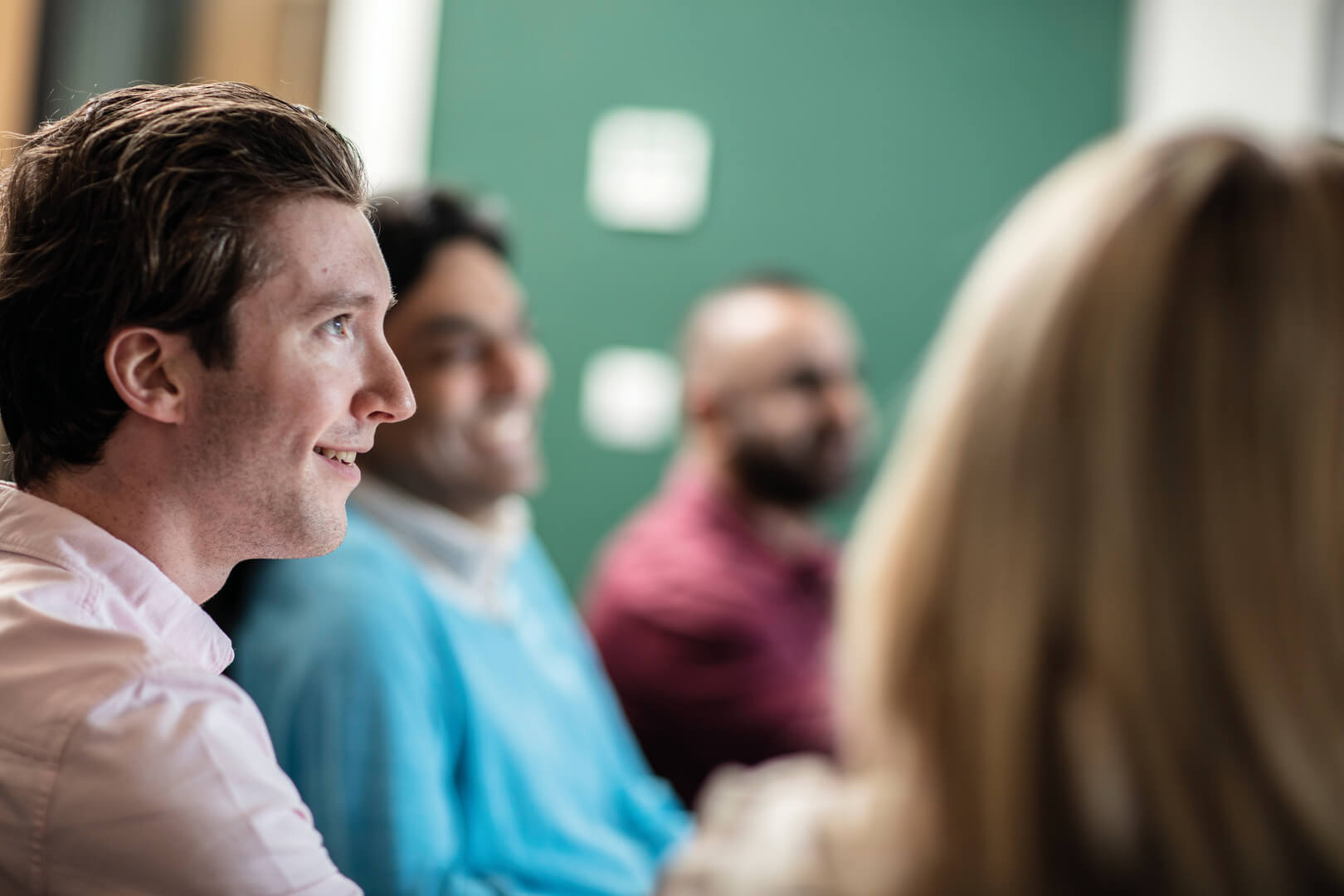 About the programme
Our Finance Graduate Programme is designed to identify individuals with the potential to develop the skills and experience our next generation of Finance leaders need.
We are looking for future leaders who:
Have a desire to become part of a world-leading bio-pharmaceutical company
Have a keen interest in business and want to develop a deep and broad understanding of finance and the critical role it plays in supporting business performance and outcomes
Are excited by the opportunity to analyse and interpret data to generate insights and actions that address business challenges and improve organisational performance
Demonstrate a strong ability to master change, identify areas for improvement incurrent working practices of the role and communicate and implement these changes
Believe that actions, behaviours, values and ideas can influence others and support a positive and inclusive culture
How Does The Programme Work?
The three-year programme helps you identify and build on your natural strengths, skills and passion and supports your development as a Finance professional and future leader.
The first two years of the programme will include three individual, eight-month placements, each of which will provide invaluable experience and insight into how our Finance operation influences decisions, helps set strategy and makes an impact across AstraZeneca.
The programme is designed to help build your professional Finance skills, understanding of different cultures, develop a global mindset, and broaden your experience of our business.
Throughout the programme your manager will work with you to review your progress towards achieving your placement objectives and personal development goals. You will work together to create the right opportunities to deliver the training, challenges, and development opportunities you need to succeed. On successful completion of your three individual, eight-month placements you'll progress into a consolidation role for your third year.
What does the programme involve?
You will join the programme in AstraZeneca's Warsaw site, which employs approximately 1,800 people in a vibrant, modern and exciting international workplace, bringing together colleagues from 30 countries. It's a diverse, inclusive environment and a great place to work!
We have a mix of R&D, Sales & Marketing, Finance, Procurement, IT and HR functions in Warsaw. Our 270 Finance professionals are at the heart of our operation, working collaboratively with colleagues in Warsaw and across the world to deliver life-changing medicines to patients. Our Warsaw Finance Team provide a range of Finance services from Planning and Reporting, to Accountancy, to Business Partnering and Business Analytics, to Specialist Finance.
We are proud of our supportive, developmental environment where you will gain Finance and business skills, learn from experienced colleagues and mentors and have fun!
To find out more about AstraZeneca Poland, visit: https://careers.astrazeneca.com/poland
Essential Requirements
The Finance Graduate Programme is open to graduates in any discipline who have completed their bachelor's degree with a minimum obtained grade of a 4 (or equivalent such as 2:1 in the UK), or master's degree in 2021, or are due to graduate by September 2022.
You should also be:
Passionate about working in Finance and the pharmaceutical industry, with a real ambition to make a difference to patients and our business
Open to new experiences, with the flexibility to work anywhere within Finance
Driven to take personal responsibility for your own development
Open to feedback and eager to develop
Confident challenging existing ways of working
Proactive and keen to apply digital solutions to business challenges
Fluent in English (written & spoken)
Our commitment to inclusion and diversity
Our mission is focused on creating an inclusive and equitable environment, where people feel they belong.

To find out more about our inclusion and diversity policy,

click here.