This apprenticeship will not be available for 2023
About the programme
Our Research & Development (R&D) organisations – BioPharmaceutical R&D, (responsible for Cardiovascular, Renal and Metabolism and Respiratory diseases, and Neuroscience and Microbial Sciences) and Oncology R&D – enable us to follow the science through drug discovery and development, and life-cycle management programmes.
You'll be part of a global multi-functional team focused on the set up, delivery and execution of Phase I-IV clinical trials in humans.
Working closely with your allocated Clinical Trial Team to:
Organise and contribute during study team meetings.
Manage the coordination and contribute to the supply and tracking of study materials and equipment for clinical sites.
Management from set up through to close out.
Conduct data quality oversight activities associated with contract research organisations and clinical service vendors.
Set up, populate and accurately maintain study information on tracking and communication tools.
Contribute to and distribute presentation material for meetings, newsletters and websites.
Maintaining the trial master file (TMF) and study site records.
Act as an internal expert on documents, procedures and templates related to studies.
How does the programme work?
Our degree apprenticeship is a five-year rotational programme during which you'll combine remote and face-to-face studying alongside working towards an exciting and rewarding career at AstraZeneca. The programme is structured so that you will have the opportunity to complete several rotations in different areas of clinical development.
We can offer you unique experiences across all types of trials, from healthy volunteer proof of concept studies through to large scale patient studies as a new drug reaches the end of its development prior to gaining a license to be prescribed.
Here, you'll work with world-renowned talent and leaders on real projects to gain hands on experience whilst also working towards your qualification, which is a degree (BSc) in Biological Science (including but not limited to Physiology, Anatomy, Pharmacology, Pharmacy or Biochemistry). Your degree will be funded by us and 20% of your time will be spent on your studies.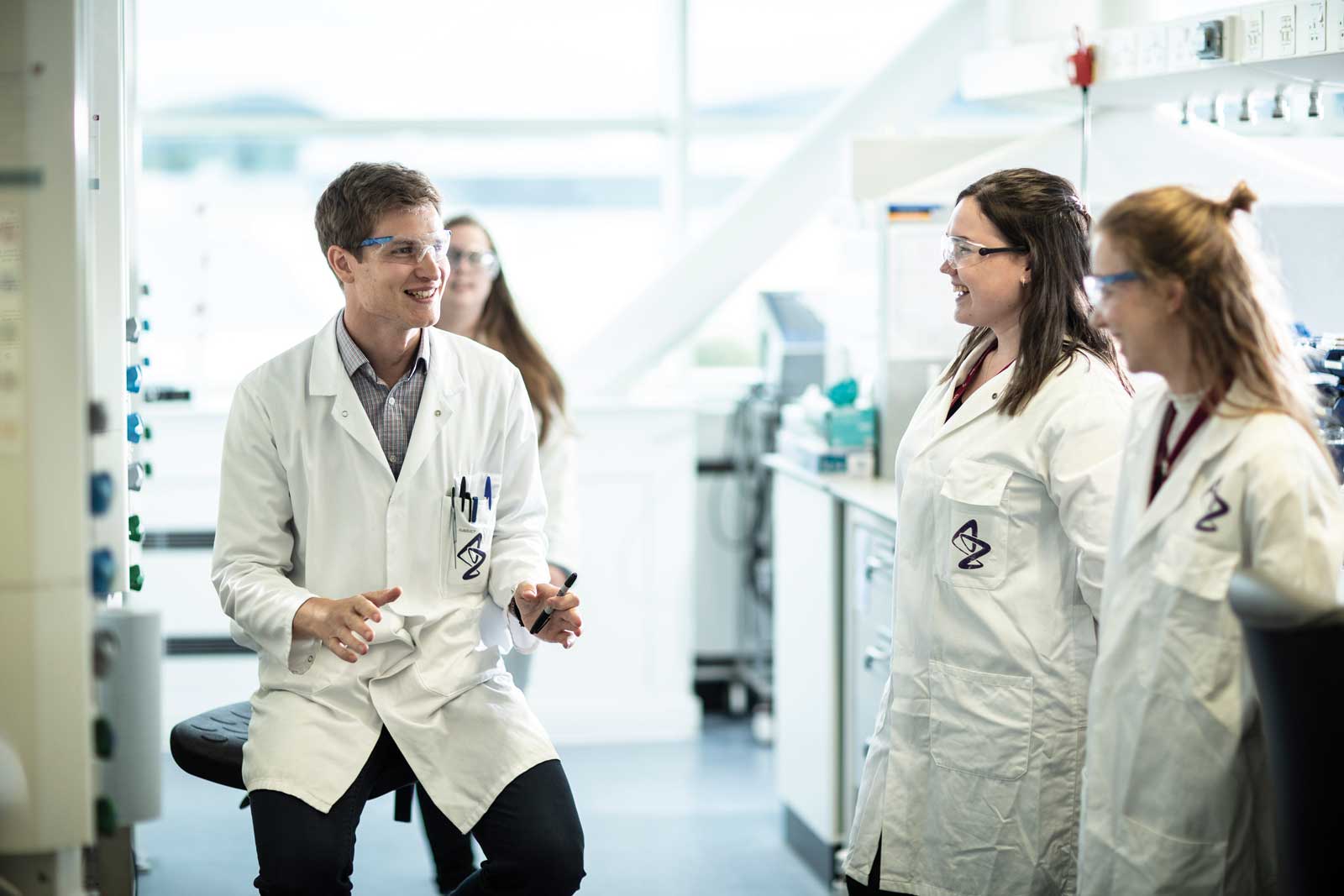 How we will support you
Breaking free from conventional learning, you'll work on real projects and tasks with serious impact from day one. Encouraging you to be curious and courageous to try new things and take on challenges in an incredibly supportive and empowering team.
With extensive training and support, you will work within a multi-functional team supporting the day to day running of clinical trials which will make a real difference to patients' lives.
Collaborating with peers and colleagues with diverse perspectives across our business and guided by expert managers, mentors and a buddy to achieve your goals and contribute to our shared objectives.
Your buddy will be an existing/ex-apprentice to support your onboarding into AstraZeneca and your role.
Our flexible benefits programme allows you to select your own benefits package based on your personal preferences and circumstances. So, from lifestyle benefits to comprehensive health, pension, insurance and financial plans, you choose the package for you – and if you change your mind the following year, you can adapt it. For more information please click here.
Where you will be based
We have roles available in both Cambridge and Luton.
Essential requirements
What we're looking for:
Enthusiastic people who are keen to learn and who have a genuine interest in the science and operations involved in creating new medicines.
A professional demeanor and the ability to act independently, working as part of a diverse team
Excellent attention to detail.
A passion to learn.
An ability to coordinate, prioritise and complete multiple tasks.
Excellent verbal and written communication and interpersonal skills.
Proactive approach to problem solving.
Please see individual job advertisements for specific educational requirements.
Parents, Carers and Teachers
For information that may be useful to parents, carers and teachers please visit this page.
Our commitment to inclusion and diversity
Our mission is focused on creating an inclusive and equitable environment, where people feel they belong.

To find out more about our inclusion and diversity policy,

click here.