Technology Graduate Leadership programme
Locations: India, Mexico, Sweden, UK, US
Salary: Competitive
Please review the application windows for our 2024 intakes below.
India: Applications will open in autumn 2023.
Mexico: Applications will open in winter 2023.
Sweden: Applications will open in winter 2023.
UK: Applications will open in autumn 2023.
US: Applications for our 2024 intake are now closed.
About IT leadership
Operating in over 100 countries and employing over 75,000 people, AstraZeneca is investing billions in research and development. Be part of something where your work directly impacts a big purpose: to develop life-changing medicines. Where Technology is valued at every level, with the backing and investment it deserves.
We have a bold vision – to become a digital and data-led enterprise that disrupts the industry. To get there we design complex solutions from scratch, innovating and experimenting with leading-edge technologies. If you want to be at the forefront of digital healthcare, to use tech for good, then the Technology Graduate Leadership Programme is for you.
We need great people who share our passion for technology led science, are driven, determined and hard-working. Who challenge to innovate and make a meaningful difference.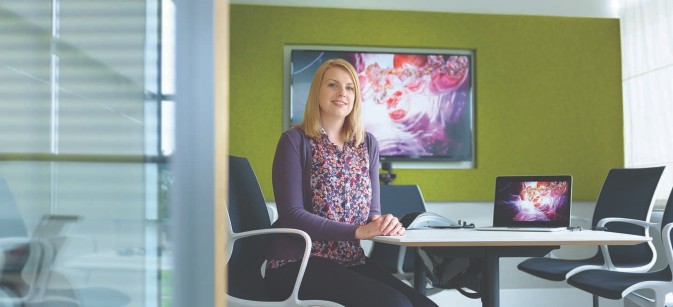 About the programme
We couple technology with an inclusive mindset to cross international boundaries and develop a leading ecosystem. A diverse group, we work in cross-functional teams at scale, bringing together the best minds from across the globe to uncover new solutions. Here we think holistically about how to apply technology, building partnerships inside and out. We drive simplicity and efficiencies to make a real difference.
In AstraZeneca IT, we've been busy building and developing our technology which is now enabling our transformation to become a digital and data-led enterprise. There's never been a better time to join us as we bring our digital strategy to life. There's a huge opportunity to develop, explore and thrive during our next chapter.
As the next wave of technology leaders, you'll use your skills and influence to deliver technology solutions and help improve the way we operate, serve customers and enable our teams to do their best work. Because here, we truly value your knowledge, experience and ideas. So, you'll always be encouraged to take the initiative to help drive our technology capabilities and make meaningful impact for our business, and our patients.
Starting in 2024, the three year programme comprises three rotations, each lasting eight months, followed by a year-long placement in a role that aligns to your passion, interest and skillset, and our business objectives, whilst ensuring we offer you continued development and challenge.
Throughout your time on the programme you could be responsible for working with our customers and IT teams to deliver technology solutions that help our scientists, our sales teams and our enabling functions to do their best work. You could be responsible for data sourcing and visualisation, supporting our business to make solid, data-driven decisions. You could be exploring possible tech solutions and implementing them to support process automation – the possibilities are endless.
The flexibility of the programme enables you to work with us to drive your own journey through the programme, often working with various customer groups to truly influence and improve the way our business operates.
Our commitment to inclusion and diversity
Our mission is focused on creating an inclusive and equitable environment, where people feel they belong.

To find out more about our inclusion and diversity policy,

click here.