Who we are
Explorers, innovators and pioneers of new frontiers
Join the team unlocking the power of science. We're all working towards treating, preventing, modifying and curing some of the world's most complex diseases.
It's our combination of curiosity and courage that drives us, inspired by the possibility of doing things that have never been done before. All within a highly dynamic environment with unlimited potential.
Our diverse team comprises of the industry's brightest minds. Seamlessly and inclusively working together, we draw on our diverse backgrounds, skills and experiences. Empowered to step up, we free ourselves from fear of failure to dig deep into the biology of complex diseases – taking calculated risks and using our expertise to always push the boundaries of science to deliver life-changing medicines. Celebrating our successes continuously learning along the way.
This is the place you can think and explore without limits. It's up to each of us to set the direction, question and discover new ways of treating illness. Committed to lifelong learning, we know there is always more we can uncover. It's by supporting each other that we stay intellectually challenged and keep driving forward.
What you'll do
Be bold. Break boundaries
At AstraZeneca, we bring together R&D and commercial professionals to make breakthroughs in the business areas of BioPharmaceuticals and Oncology.
Join us and together we'll create the next generation of therapeutics and pioneer new approaches that will shape the future of healthcare. Here we need leadership at every level – Physicians who not only have expertise, but also the ability to build a business case, engage multiple stakeholders, and communicate effectively with different audiences. Fast paced and agile, we'll share new thinking and challenge each other to keep the pace and stay at the forefront with our advancements in biotechnology. You'll be empowered at every level to prioritise and make bold moves, and be fearless decision-makers who speak up and constructively challenge.
With multiple indications and high-quality molecules at all stages of our innovative pipeline, we keep pushing forward. Fusing cutting-edge science with the latest technology to achieve breakthroughs that are genuinely life-changing. You'll help us accelerate promising early-stage assets and lifecycle management programmes. From discovery to late-stage development, you'll always follow the science.
Be part of our story. Join a special place built on courage, curiosity and collaboration - where you'll be empowered to lead at every level.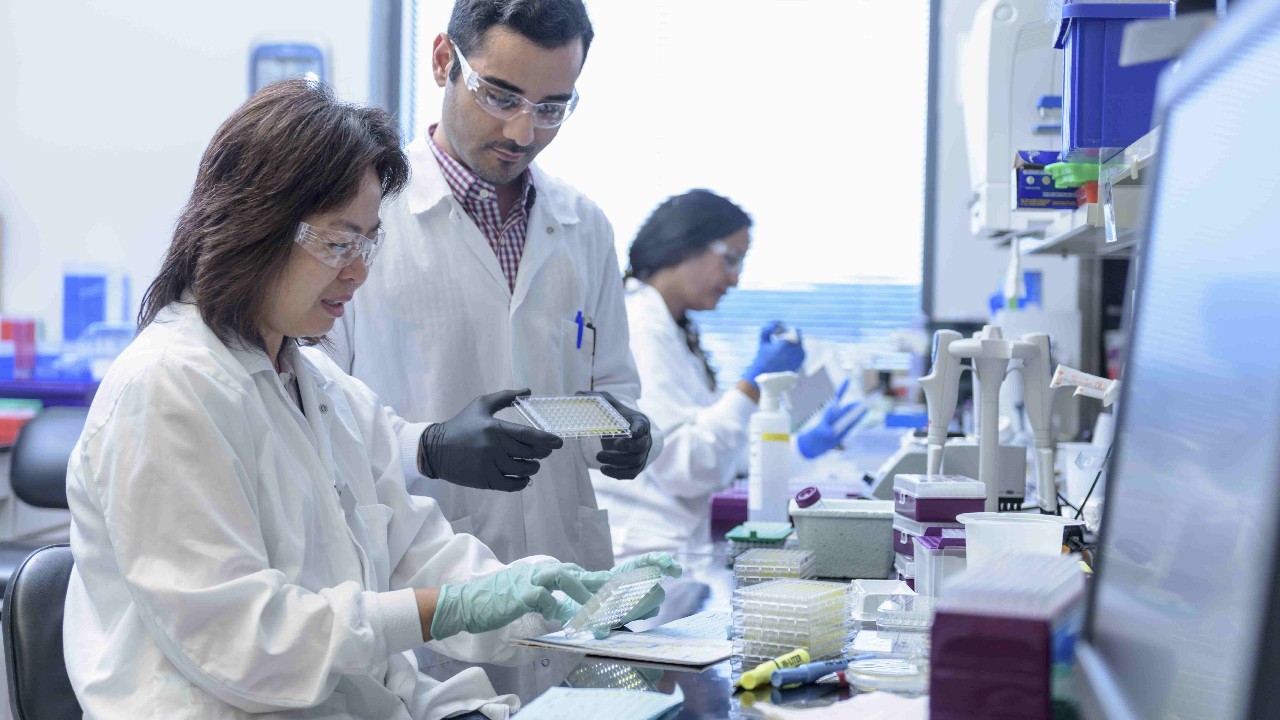 How you'll do it
Follow the science. Make a meaningful impact
Work with curious minds in an inclusive culture - thrive in a place where the brightest minds seamlessly come together. From working side-by-side with academia to innovating with biotech – all doors are open, and every voice is heard.
Explore and innovate in our dynamic environment - it takes resilience to maintain an entrepreneurial spirit in this field. For those who thrive on experimentation, you'll get to work with knowns and unknowns. And explore without limits.
Be empowered to follow the science - advance your scientific knowledge as you help create the next generation of therapeutics that will have the greatest and swiftest impact on disease.
Make a meaningful impact on patient's lives - here you can go beyond discovery. We harness digital, data science & AI to fast-forward our research and improve the lives of those living with complex diseases.
Why you'll love it
Take our future to the next level
There is no place quite like AstraZeneca. Ultimately, it's more than a job. We know that our work impacts people with serious conditions, many of whom have no other alternatives. That's what drives us – the potential to impact over one billion patients worldwide. That, and our passion for science.
It's what has driven us to become recognised by others as leaders in our field. We were recently ranked at the top of the invention scale with "best pipeline" by "IDEA Pharma". So, you'll benefit working with colleagues who are true experts.
Plus, there are so many opportunities to grow your career. Our development programmes include early talent, postdoctoral, women as leaders and much more. From our diverse portfolio and teamwork to our cutting-edge innovations – it's a place for lifelong learning.
Join us and you'll build a rewarding and meaningful career, with great exposure and opportunities at a global biopharmaceutical company.