BioPharmaceuticals and Oncology Research & Development Undergraduate Industrial Placement Programme -12 month placement
Locations: Cambridge, Alderley Park, UK and Gothenburg, SE
Applications: open - closing date: 13th October 2019
About AstraZeneca
We are a global, science-led biopharmaceutical business and our innovative medicines are used by millions of patients worldwide. At AstraZeneca, we've long been advocates of industrial placement training. We believe it is our responsibility to help promising scientists develop into the researchers of the future, by immersing them in a world of practical, lab-based science. This is achieved by aligning each student with a research team working on cutting-edge drug discovery projects and allowing you to make a significant contribution to the development of new medicines.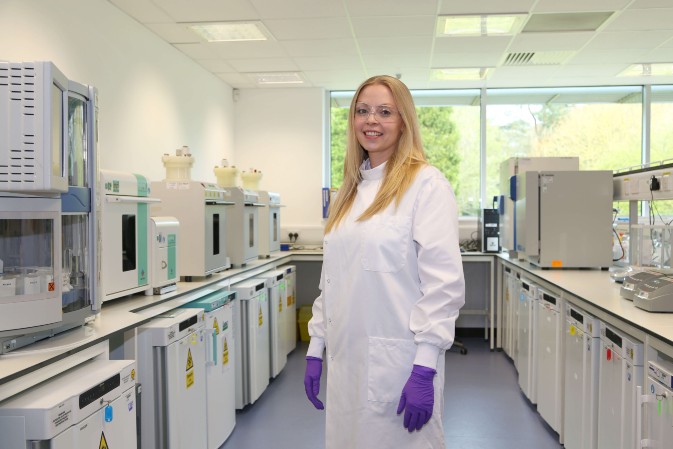 About the Programme
The BioPharmaceuticals and Oncology Research & Development (R&D) Undergraduate Industrial Placement Programme provides the opportunity for you to undertake a 12-month placement that will introduce you to the world of innovative drug discovery where we push the boundaries of science to deliver life-changing medicines.
What you can expect:
We offer 12-month placements at our Cambridge and Alderley Park campuses in the UK, and at our Gothenburg campus in Sweden, in one of our focus areas:
Cardiovascular, Renal and Metabolism
Oncology
Respiratory
Inflammation and Autoimmunity
Neuroscience
Infection and Vaccines
You will be embedded in one of our research teams working with world class scientists to deliver new medicines to patients. You will spend the majority of your placement working on a bespoke laboratory-based project, and will be assigned a dedicated Industrial Project Supervisor. You will have the opportunity to develop a range of transferable attributes including communication and presentation skills. You will also be given access to AstraZeneca's early talent network and to a range of volunteering opportunities in STEM outreach and across local communities.
Who can apply?
In all of our Industrial Placement programmes we look for individuals who have drive, enthusiasm, strong team working skills, a desire to learn, and a real passion for drug discovery and development.
Applicants should be:
Undergraduates studying for a BSc, MSc or equivalent in any Biological or Life Science-aligned course
BSc candidates should have completed a first year and be starting their second year of study
MSc candidates should have completed a second year and be starting a third year of study
Be performing at a high level, with the potential to achieve a 1st or 2:1 class degree.
How to join us
1. You will need to complete an online application form. Applications open in September and close on Sunday 13 October 2019. It is important that you take your time to complete your application in full as place a lot of importance on all areas of the application form. Please visit: https://www.hays.co.uk/jobs/tempwork_astrazeneca/application-forms/index.htm
2. Shortlisted applicants will be invited to attend an assessment centre at our Cambridge campus in early November
3. Successful candidates will then be offered a place on the programme, which will commence in September 2020, finishing at the end of August 2021.