Research and Development (R&D) Graduate programme
Locations: Cambridge, UK; Boston & Gaithersburg, US; Gothenburg, Sweden
Salary: Competitive
Our 2024 intake recruitment advertising dates are:
US: Adverts opened 16 October, and close 17 December. Click R-182420 (Chemistry) or R-182408 (Bioscience) to apply.
UK: Adverts opened Monday 6 November 2023 and will close on Sunday 7 January 2024. Click R-184002 (Chemistry) or R-184004 (Bioscience) to apply
Sweden: Applications will open in December 2023.
About

R&D
AstraZeneca is a global, science-led BioPharmaceutical business and our innovative medicines are used by millions of patients worldwide. Our two Research & Development (R&D) organisations – R&D BioPharmaceuticals, responsible for Cardiovascular, Renal and Metabolism and Respiratory diseases, and opportunistically driven for Neuroscience and Microbial Sciences and R&D Oncology – enable us to follow the science through drug discovery and development, and life-cycle management programmes.
Each year we invest $5.9bn in our science, discovering and developing the next generation of life changing medicines. To put ourselves in the best position to push the boundaries of science, we seek to leverage our combination of capabilities, which encompass both small molecules, oligonucleotides and other emerging drug platforms, as well as biologics, including immunotherapies, and innovative delivery devices that can offer choice to patients.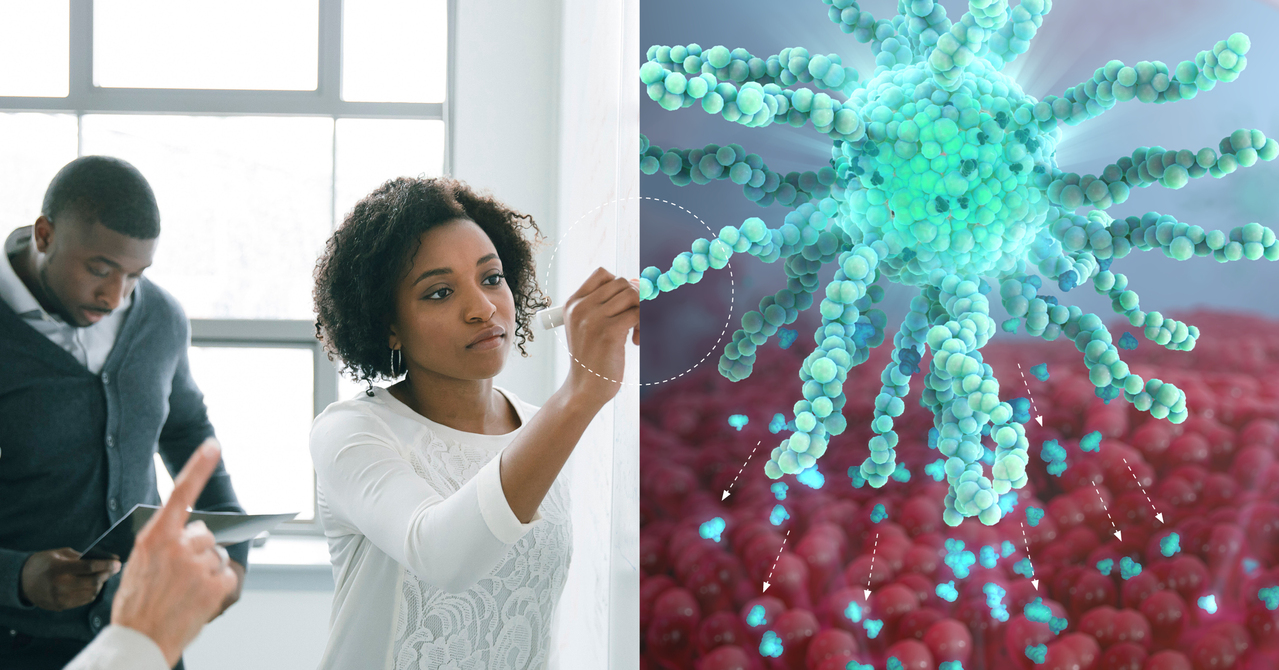 About the programme
The AstraZeneca R&D Graduate Programme is designed for those with a passion for science, and a desire to make a genuine difference to the lives of patients today and in the future. During the course of the programme, you will have the opportunity to make a real contribution to our projects and could find yourself involved in scientific breakthroughs that will help deliver the next generation of life changing medicines.
The programme provides a springboard to great things for your future career. Through placements you are given an excellent opportunity to explore different areas of science which will help you define your research and career interests. You might be completing novel and cutting-edge research which you could end up presenting at conferences or publishing in academic journals, or working with our clinical development teams to help our therapies progress into the clinic. Following completion of the programme over half of graduates choose to continue their development by moving on to study for a PhD in their chosen field, and many others secure roles within the industry. What will you achieve?
What you can expect
Our graduates undertake a two-year programme where they will complete three different eight month placements across the R&D organisation with a focus on breadth of experience.
The programme is run at four of our science centres across the globe, in Gaithersburg, Maryland and Boston, Massachusetts in the United States, Gothenburg in Sweden and Cambridge in the United Kingdom. Each site has a variety of teams focussed on different stages of drug discovery and development and therapy areas. Further details on our science and our R&D sites can be found at our Global Website. All three placements will be completed at the site you apply to.
We're looking for talented science graduates who have a passion for science with a Bachelor's or Master's degree in Chemistry, Biochemistry, Bioscience, Biology, Pharmacology or similarly related disciplines, who have graduated in  2023, or are due to graduate by September 2024. As a valued member of our team, you'll be encouraged to make a real contribution from day one. You'll be involved in novel research designed to accelerate our science, and move our research projects forward. Through the challenging, developmental placements, you'll work closely with peers, mentors and experts to develop a broad set of skills, knowledge and experience that will help develop your professional capabilities and pave the way for your future.
What does the programme involve?
The R&D Graduate Programme will give you broad experience of the drug discovery process by immersing you in real science, giving you responsibility on real projects from the outset and providing ongoing mentoring. You can choose from an extensive range of placements, allowing you to tailor your development to your passion – whether this is in chemistry, molecular biology, biochemistry, pharmacology or another function of the R&D organisation. As well as building your scientific knowledge, we'll help you to develop professional skills which will support your career progression.
Wherever you're based, you'll be working with colleagues who are true experts. You'll discover how we're pioneering open innovation, and actively sharing knowledge and ideas to make the next scientific breakthrough.
What to expect in a chemistry placement
Applicants choosing the Chemistry programme should have a sound knowledge of organic synthesis. Prior lab experience in this setting is advantageous, as is a knowledge of or interest in organic chemistry, formulation techniques, or common analytical techniques. Whilst there are numerous placements to choose from, most are wet lab based placement which build on existing skillsets and support the development of new technical skills. There are also in silico opportunities which involve the computational modelling and design of new compounds as well as wider opportunities across the R&D organization to stretch and develop you.
A Synthetic Chemistry placement will involve the planning and execution of synthetic routes to deliver compounds of interest for the project test cascade. Progression of multiple design sets through a Design-Make-Test-Analyse (DMTA) cycle should allow for the identification of improved lead compounds and potentially, the identification of a candidate drug.
In Medicinal Chemistry you will gain experience of medicinal chemistry design techniques (building structure-activity-relationships, analysing data, computational modelling) and conceive of compounds to test a design hypothesis in the context of a cross-disciplinary design team.
Pharmaceutical Sciences is an interdisciplinary department consisting of organic chemists, analytical chemists, and formulation scientists. Your placement could involve the synthesis of novel excipients, formulation of biologically active materials, or compound characterization in a lab setting.
What to expect in a Bioscience placement
Applicants who are applying to our Bioscience programme should have a knowledge of the biology, biochemistry and pharmacology applied in drug discovery. They should have passion for research as well as an understanding of the techniques used to identify and validate new targets, assessing the efficacy and safety of compounds and progressing these towards the clinic. You will have a wide variety of placements to choose from which will allow you to hone your current skills as well as develop new ones. The majority of placements are wet lab based, although there will also be opportunities to gain experience outside of the lab with computationals/bioinformatics projects or working with our early clinical teams or regulatory affairs. The variety of placements on offer is wide and will vary by the site you are applying to and the departments and therapy areas which are based there. Below are just a few example of recent placements our bioscience graduates have completed:
Using RNA interference and high content microscopy for the validation & characterization of a new target
CRISPR scanning mutagenesis to uncover mechanism of resistance to clinical target inhibitors
Development of a covalent screening platform for target deconvolution
Applying and developing proteomics capabilities for Target Protein Degradation projects
Targeted proteomics workflows to quantify the endogenous on-target engagement of covalent probes
Using combinatorial CRISPR gene editing and high-throughput imaging to elucidate the mechanism of action of clinical compounds
Using cell based in vitro assays to support target validation for novel drug targets
Bioinformatics and AI/ML approaches to accelerate mechanistic understanding of drug pharmacology and safety
Investigating the use of real-world patient data for early clinical development
Supporting the regulatory submission for Clinical Trial Applications, Initial registration, License to Operate or Lifecycle Management activities for one of our products
Working with the early clinical project team reviewing the key bioscience, translational and clinical data, using this to prioritize potential patient populations and combination opportunities for an AstraZeneca asset.
Essential requirements
What we're looking for:
Science graduates with a minimum of a 2:1 (UK) / GPA 3 (US) / VG Grade (Sweden) or local equivalent Bachelor's or Masters degree gained in 2023 or to be gained before September 2024.
Bright, motivated and highly driven individuals with a real passion for drug development .
Innovative thinkers with enthusiasm and energy to match their scientific expertise.
Ability to work as part of a collaborative team that focuses unequivocally on patient needs.
Strong critical thinking, stakeholder management, planning, organisational and time management skills.
We have separate applications for Chemistry and Bioscience disciplines. Our chemistry Interviews are based around knowledge of synthetic and medicinal chemistry and the Bioscience question are data driven covering a broad range of areas from biology, biochemistry, pharmacology safety and clinical. Please only apply to the programme which aligns with your knowledge and education background.
Our commitment to inclusion and diversity
Our mission is focused on creating an inclusive and equitable environment, where people feel they belong.

To find out more about our inclusion and diversity policy,

click here.