The 2022 Application window is now closed. 2023 roles will be open from early 2023. Please check back for upcoming opportunities regularly.
About the programme
The Process Engineering apprenticeship is within our Pharmaceutical Technology and Development (PT&D) Function, which turns innovative drug candidates into medicines that have the potential to help millions of people.
We work across the entire value chain, designing and delivering active ingredients, formulations and devices required to support new medicines; from supplies used in clinical trials, to developing the technology to ensure drugs can be scaled up for commercial manufacture.
Working within our Pilot Plant, you will have opportunities to experience Process Safety, Engineering and Particle Size Reduction sections. Throughout the Programme, you'll develop quickly with other high performers who will push and challenge you to be your best, whilst you do the same. Working hard, and having fun doing it. Building a rich and supportive network that will last a lifetime.
How does the programme work?
This 5-year apprenticeship offers a real alternative to full-time university, with the opportunity to study for a BEng (Hons) in Chemical Engineering.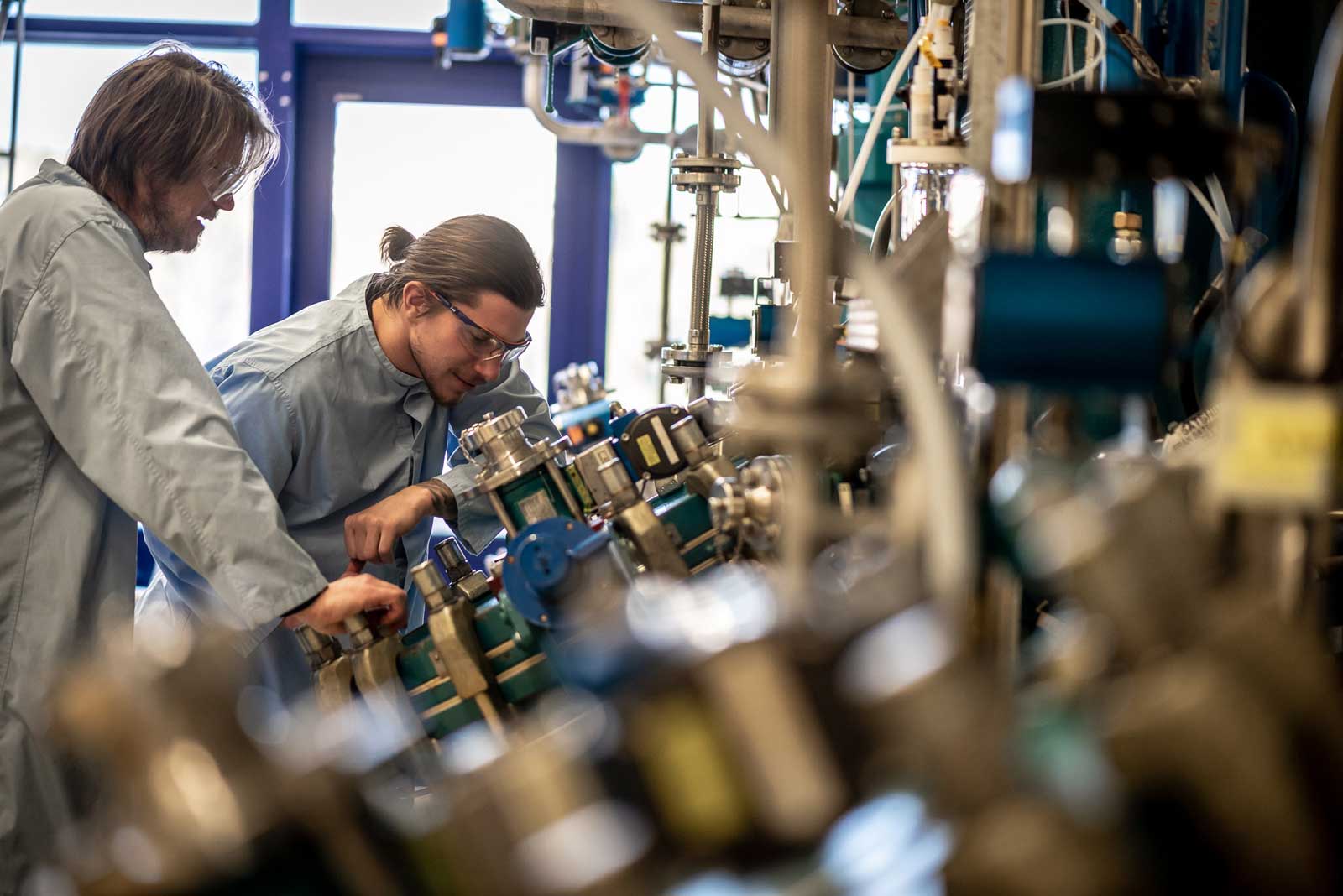 How we will support you
AstraZeneca is a huge advocate of early careers and we all want you to succeed. In return for the passion and energy you will bring to the function where you will be based, we will support your apprenticeship all the way and you will be encouraged to fulfil all of your potential. You will have access to excellent development opportunities, playing a crucial role in your team, whilst being supported to network and socialise with your peers so you can see the impact of your creativity and ideas. All apprentices across our business have the support of their line manager, mentor, buddy (who is normally an existing or ex-apprentice to support you as you move into our business and your role) and the AstraZeneca early talent network.
Where you will be based
These roles are available at our Macclesfield Campus.
Essential requirements
What we're looking for:
Enthusiastic individuals
A passion to learn
Confidence to work independently
Logical thinking
The ability to apply a rational approach to problem solving
Demonstrable initiative
Self-motivation
Please see individual job advertisements for specific educational requirements.
Parents, Carers and Teachers
For information that may be useful to parents, carers and teachers please visit this page.
Our commitment to inclusion and diversity
Our mission is focused on creating an inclusive and equitable environment, where people feel they belong.

To find out more about our inclusion and diversity policy,

click here.