Pharmaceutical Technology & Development (PT&D) Graduate Programme
Locations: Macclesfield, UK; or Gothenburg, Sweden
Salary: Competitive
Applications for 2020 are now closed
About PT&D
As a global, innovation-driven BioPharmaceutical business, we employ over 65,000 people worldwide. Our goal is to make a real impact on some of the greatest medical challenges facing humanity.
That simply wouldn't be possible without our incredible PT&D team. They are responsible for designing and developing the innovative products and manufacturing processes that change patients' lives every day from concept right through to delivery. This is your chance to be a part of that change.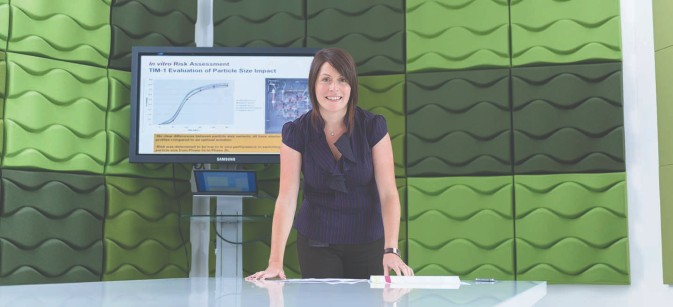 About the programme
If you share our passion for science and technology, and want to make a genuine difference to the lives of patients, today and in the future, then the PT&D graduate programme was made for you. The programme is all about looking forward, using ground breaking science and technology to meet the needs of patients.
We can't develop the kind of incredible medicines we do, without developing people first. And to do that, we have an incredible culture of support and collaboration, as well as the tools, rewards and opportunities you need to take your scientific career further. As a graduate, you'll be working on a variety of projects, with some of the world's most experienced scientists. So every day will be an opportunity to learn and grow, and enjoy making your talent count.
What does the programme involve?
The two-year programme starts in September 2020 and includes three distinct rotations through different areas of PT&D. These will provide you with broad exposure to multiple areas of basic and applied scientific research, and experience of the medicines design, development and commercialisation process through the application of science on development projects. You can choose from a wide range of placements and we'll do all we can to meet your preferences.
You'll also complete our Global Graduate Development programme. Three times over the two years, you'll be part of a graduate cohort that comes together in one of our global locations to develop the leadership and self-management skills required for success. You can expect a competitive salary and benefits, potential for future employment and mentor support from the outset.
Essential requirements
What we're looking for:
High-achieving, technically expert graduates in Chemistry, Physics, Chemical or Mechanical Engineering, Pharmacy or related subjects who have completed their first degree or Masters in 2018/19, or are due to graduate by September 2020 with a 2:1 or higher or equivalent grading.
Innovative thinkers whose enthusiasm matches their scientific expertise.
Confidence and desire to tackle new challenges and work situations with ease.
Energy and motivation to be part of a team that believes collaboration is key to meeting the unmet needs of patients.
It is the people that make AstraZeneca and we take great pride in ensuring our people reach their full potential. Pharmaceutical Technology & Development (PT&D) is an exciting place to be right now, providing a wealth of scientifically challenging opportunities providing personal growth and professional development.