Patient Safety Graduate Programme
Location: Cambridge, UK
Salary: Competitive, Bonus & Benefits package
Applications for our 2023 intake

are

now closed. Recruitment for our 2024 intake will commence in autumn 2023.
About Patient Safety
Patient Safety focuses on pharmacovigilance, the science and activities relating to the detection, assessment, understanding and prevention of adverse effects or any other possible drug-related problems. The importance of pharmacovigilance has been recognised worldwide because the high prevalence of medicine side effects ranks among the leading causes of morbidity and mortality. The aim and scope of pharmacovigilance is broad and also includes medication errors, counterfeit and unauthorized medicines, lack of efficacy, drug interactions, and rational prescription of medicines.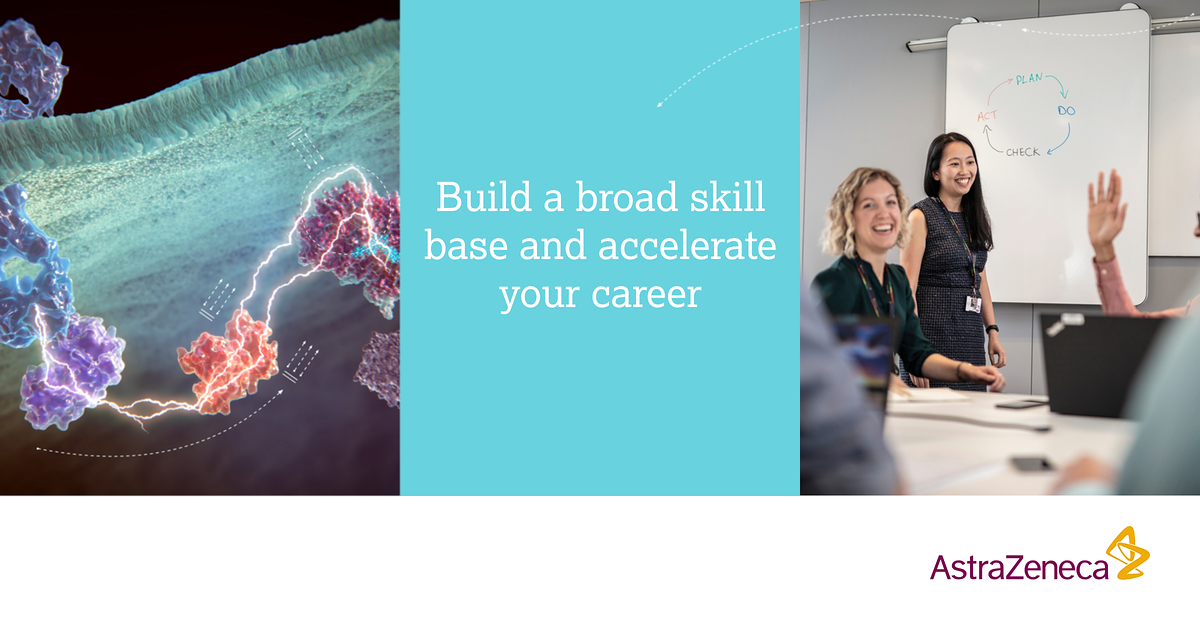 About the programme
During the course of this two-year programme, you will have the opportunity to make real contributions to our projects and deliver the next generation of life-changing medicines. This involves developing proactive safety strategies that ensure the right balance between the benefits and risks of our medicines.
Your first two months will be focussed on initial training, and introducing you to the role of pharmacovigilance in drug development, key regulations, procedures, and systems. This introduction will help embed the knowledge and key skills you need to succeed.
You can expect to be involved in a number of core activities throughout the programme, such as:
characterise and manage the safety profile of drugs
Updating product safety information to support prescribing decisions with patients
Applying key pharmacovigilance guidelines in the production of core documents
Developing responses to regulatory agency (e.g. US FDA, UK MHRA, EU EMA) enquiries
Designing risk management activities for clinical trials and marketed use
Provide safety contributions for regulatory agency interactions and/or when we are preparing to apply for a new licence to market a drug (known as product submission activities)
Predicting the potential safety profile of new molecules, based on their mechanism of action and data from animal studies
Lead pharmacovigilance activities for an early development (phase 1 or 2) product
Contribute to process improvement activities within global Patient Safety
You'll find continuous opportunities to learn, develop and make a real impact. All whilst fuelling your curiosity, building lasting relationships, and working towards your personal and professional goals.
What can you expect?
Our Graduate Programme is a close-knit peer community of diverse minds and individuals. Here, you'll have plenty of opportunity to create connections and build bonds with others in your international intake, whilst equally growing your network with experts and leaders across the business. Your programme will provide an invaluable blend of on-the-job experience and coaching.
There will be a full support network behind you, including a mentor and manager, and we'll encourage you to develop your own network of contacts. Throughout the programme you'll be frequently encouraged to review your progress towards achieving your objectives and personal development plans with your manager. You'll get the training, experience and support you need to develop a career you can be proud of.
What you will be doing
Each rotation is designed to equip you with an understanding of different aspects of Patient Safety, enabling you to contribute fully to the work of the team by the end of the programme.
You will receive mentoring and feedback from colleagues over the course of the programme, so you'll be able to identify areas of strength, as well as those you want to further develop.
Here you are empowered to push the boundaries of science and unleash your entrepreneurial spirit. Working in teams that are committed to lifelong learning, growth and development, and champion diversity and inclusive collaboration, there's no better place to make a difference to medicine, patients and society.
Essential requirements
To be eligible for the programme, you'll need:
To be a recent BSc or MSc graduate within Life Sciences.
Have no more than two years' post-graduate work experience.
Strong academic performance.
A passion for science and a commitment to protecting patients.
Innovative thinking, with the enthusiasm and energy to match your scientific expertise.
Good inter-personal skills and a collaborative working style.
Strong critical thinking, stakeholder management, planning, organisational and time management skills.
Our commitment to inclusion and diversity
Our mission is focused on creating an inclusive and equitable environment, where people feel they belong.

To find out more about our inclusion and diversity policy,

click here.