US Commercial Leadership Development Program
Locations: Wilmington, DE and Gaithersburg, MD
Salary: Competitive plus benefits and relocation support
Applications: Now closed
Leadership careers at AstraZeneca
Are you looking for a leadership career in a global pharmaceutical company that turns ideas into life-changing medicines? Would you relish the opportunity to demonstrate your entrepreneurial flair, think big and collaborate with great minds to make the impossible a reality? Are you fascinated by the potential of science to address unmet patient needs around the world?
Join AstraZeneca's US Commercial Leadership Development Program as a commercial leadership associate. Each and every one of us believes that science has the ability to change lives – and to make this happen, we don't just hire 'scientists' but people from diverse backgrounds who can bring us different skillsets.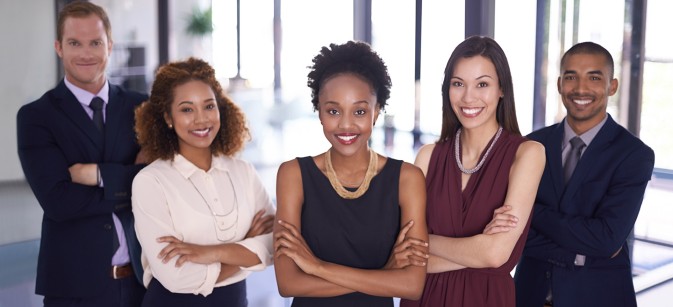 About the program
Our Leadership Rotational Program is designed for current MBA graduates with a passion for science and a real desire to pursue a career in healthcare management. Over the three years, CLDPs will gain an invaluable combination of hands-on experience and unparalleled networking opportunities to accelerate your career development.
As a commercial leadership associate, you'll take on a stretching, cohort-based project aligned to a key business challenge. There will also be a significant investment in your development to build your leadership, management and coaching abilities.
What you can expect
As a cohort on our US Commercial MBA Leadership Rotational Program, you'll make a pivotal contribution to the development and execution of our commercial operations to maximize the value of our already strong and exciting pipeline.
You will:
Undertake three eight-month rotations tailored to your background and business fit/opportunities.
Spend a week in our Medical Affairs team during your first rotation.
Undertake an International Rotation during your second and third rotations.
Take a 12-month consolidation placement role that provides a leadership opportunity.
Develop critical business acumen through exposure to core functions – Sales, Marketing, Market Access, Commercial Operations, and etc.
Build key skills to be a successful senior leader – skills that include project management, P&L, direct/indirect reporting, product launches, sales, market access strategy and scientific collaboration.
Receive a competitive salary, benefits and relocation support.
What will you be doing?
You'll work closely with our therapeutic areas – Cardiovascular, Renal and Metabolism; Oncology; Respiratory, Inflammation and Autoimmunity; Infection and Neuroscience – to develop and measure aspects of marketing. Specific emphasis will be placed on opportunity assessments, channel leadership, positioning, messaging, and launch and lifecycle planning.
You'll assist key customers in interpreting market access information and providing insights to support business decisions – as well as helping customers utilize these insights to shape future strategic initiatives. The role will also entail working closely with the Commercial Leadership team to capture ad-hoc data questions and desired outcomes, make recommendations, and provide insight and guidance to further progress market access insight tools and capabilities.
Essential requirements
What we're looking for:
Qualifications & experience
Current year MBA graduates relevant to the pursuit of a career in healthcare management
Demonstrable record of academic achievement.
2-3 years of work experience prior to your MBA – pharmaceutical and multi-industry experience is strongly preferred.
Understanding of the market access landscape and experience of secondary analysis.
Experience in managed markets' internal and external information sources, including sales data reporting, analysis and customer targeting strategies/methods.
Skills & knowledge
Willing to relocate
Excellent written and oral communication skills
Outstanding work ethic
Agility and ability to develop leadership potential
Analytical, problem solving, forecasting, contract development and financial modeling skills