US Commercial Leadership Development Program
At AstraZeneca, we turn ideas into life-changing medicines. We're focused on the potential of science to address the unmet needs of patients around the world. Working here means being entrepreneurial, thinking big and working together to make the impossible a reality.
Our Commercial Leadership Development Program is a 3-year program designed for forward-thinking recent MBA graduates passionate about healthcare and who see themselves in leadership roles in a science-led and patient-first organization.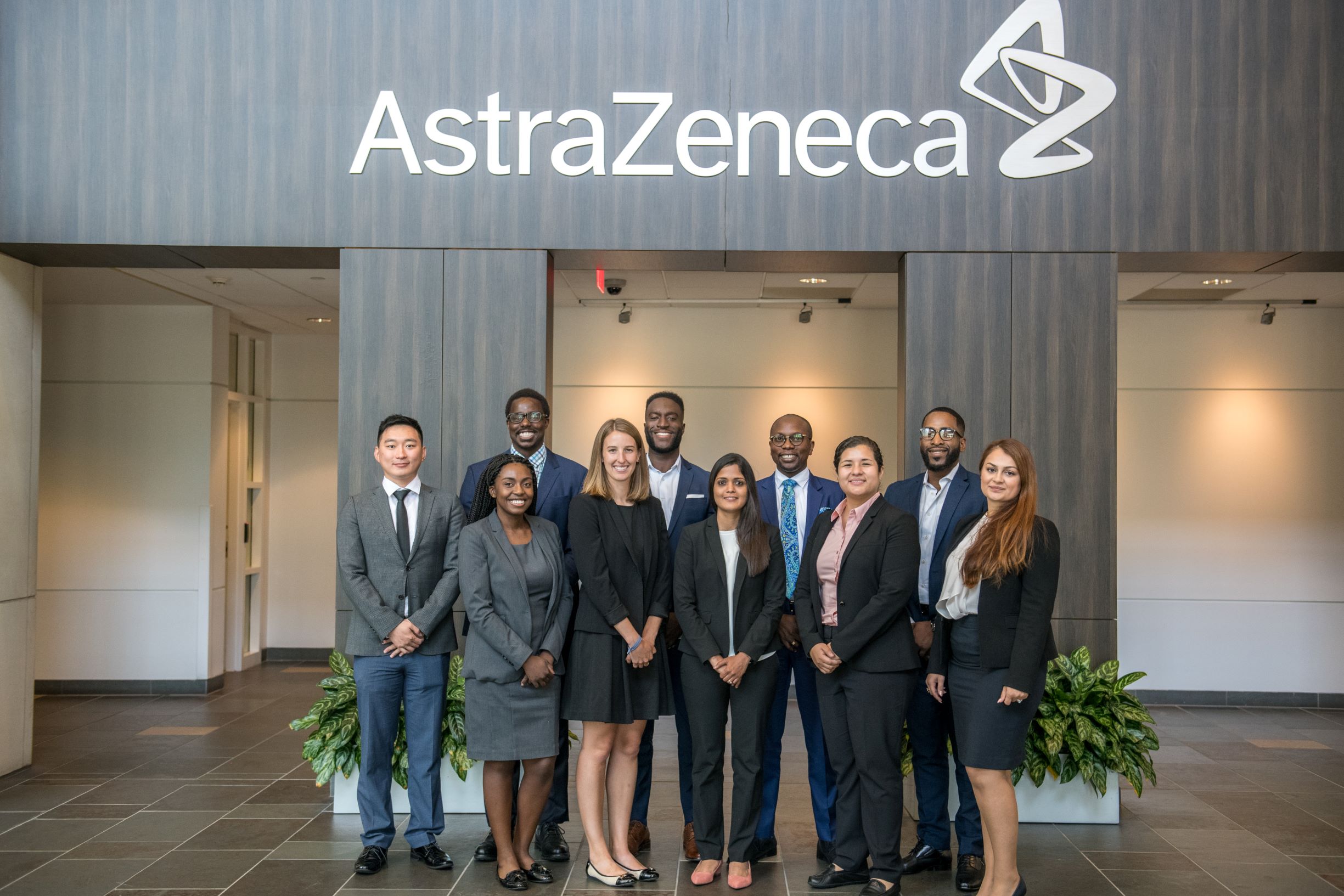 About the program
The Commercial Leadership Development Program is a 3-year rotational program within the US Commercial Business. During your three years in the program, you will take on a series of challenging commercial management roles across our core functional areas – Marketing, Market Access, and Sales – that span the various therapeutic areas of the biopharmaceuticals business.
You will participate in three 12-month rotations all of which will provide you with great insights into our business along with the chance to influence our future direction.
Followed by an opportunity to apply to an early leadership opportunity within the Commercial Business.
As a Commercial Leadership Associate, you will:
Develop key skills to succeed, through exposure, including but not limited to project management, P&L management, product launches, omni-channel marketing, sales operations, strategy, and market access.
Build management and healthcare business acumen through personal development workshops and access to training programs, including immersion stints with medical affairs and field-based teams.
Grow as a business leader by working with your assignment managers and senior leaders who will be directly invested in your development.
Gain unparalleled networking opportunities with access to executive level leaders.
Our current CLDPs have taken on some of these assignments:
Developed and orchestrated the implementation of field-promotional campaigns
Steered teams through multi-million dollar RFPs
Created field-force incentive program to support new product launch
Developed content strategy for ground breaking digital devices
Worked with senior leaders to develop long range strategic plan
What we're looking for:
Current year MBA graduates
2-6 years of work experience prior to your MBA – pharmaceutical, healthcare, marketing, brand management or sales experience is preferred but not required
Diverse work experience is highly preferred
Demonstrated leadership experience and passion for people
Values-driven mindset
Strong interest in healthcare
Eligibility to work in the U.S.
How to apply:
Key application timelines and dates
Full Time
Apply online (September - October)
Initial phone interview (Mid September - October)
Onsite or virtual final round interviews and case study (October)
Offers extended to the Program (Early November)
Internship
Apply online (September - April)
Initial phone interview (September - April)
Final round interviews (March - April)
Offers extended (Rolling)
Our commitment to inclusion and diversity
Our mission is focused on creating an inclusive and equitable environment, where people feel they belong.

To find out more about our inclusion and diversity policy,

click here.