Leaders in Finance Tomorrow
Leaders in Finance Tomorrow (LIFT) is an AstraZeneca US internship program that provides the best and the brightest students with a unique opportunity to gain meaningful finance and accounting experiences in the pharmaceutical industry.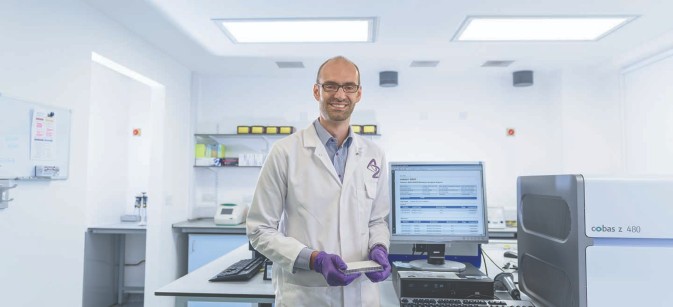 About the program
In addition to their finance assignments, the LIFT participants are involved in cross-functional training sessions and networking activities. All participants are exposed to top AstraZeneca and finance leadership through our mentoring program, and optional lunch and learn events. Upon completion, our LIFT participants leave the program with invaluable business knowledge that provides them with a head start on their career in pharmaceutical finance.
Major responsibilities
Responsibilities for AstraZeneca financial internship participants are linked to their assigned functional area. Some examples of functional areas and associated responsibilities may include:
Pharmaceutical Finance and Accounting: responsibilities include but are not limited to: budgeting, month end journal entries (expense accruals and reclassification entries), forecasting, reporting activities, systems, deal analysis, auditing, and ad-hoc projects.
Pharmaceutical Business Development: responsible for financial modelling of potential licensing and/or acquisition targets to help senior executive team determine appropriate valuations.
Pharmaceutical Marketing team: provide financial support to commercial teams in order to drive high value investment decisions. Forecasting, monthly close and business commentary are also required to help senior leadership understand business performance.
Financial Auditing: drive corporate performance through analysis of current business processes and present recommendations to improve efficiency and strengthen corporate compliance.
Managed Markets: support portfolio access strategy through financial analysis of proposed contracts with payors to determine appropriate financial terms.
Central Planning & Reporting: work across the US business to collect and analyse data in order to support CFO and CEO in decision making.
In addition to your primary finance internship assignment, the Finance Senior Leadership team may request that you work on a team with the other LIFT participants to analyse and present a financial recommendation on a particular business concern that impacts AstraZeneca and the pharmaceutical industry.
Minimum requirements
Grade Point Average of 3.0 or higher
Proficiency with Excel and PowerPoint
Finance or Accounting concentration
Presently enrolled in an undergraduate or finance-related Masters program
Completed second year at the undergraduate level
Our commitment to inclusion and diversity
Our mission is focused on creating an inclusive and equitable environment, where people feel they belong.

To find out more about our inclusion and diversity policy,

click here.