R&D Data Sciences & AI Graduate Programme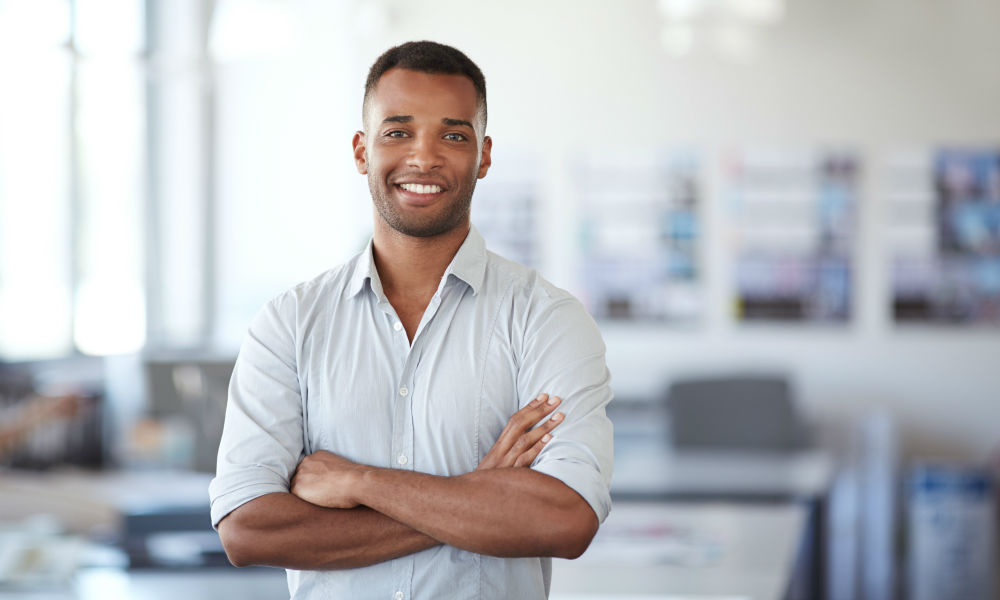 About Data Science and AI
AstraZeneca is a global, science led biopharmaceutical business and our innovative medicines are used by millions of patients worldwide. Artificial Intelligence (AI), including deep learning (computer algorithms inspired by biological neural networks), is revolutionising all stages of drug discovery and development from drug design to pivotal clinical trials and beyond. At AstraZeneca, we're truly passionate about what the power of Data Science and AI can do. Right now, we're on a journey to become a data-led enterprise that disrupts the industry and sets the standard. So, if you're an innovative thinker with a passion for Data Science and AI, then there's never been a better time to be part of our Graduate Programme. For example, we are using AI to help design and synthesise new drug molecules, analyse and interpret the vast amount of data from imaging studies, and for biomarker research to match the right drug to the right patient. In our clinical trials, AI is also enabling us to continuously monitor incoming safety data and alert our scientists to safety signals that require timely intervention.
About the programme
Imagine turning your passion for Data Science, Machine Learning and Artificial Intelligence into insights, predictions and actions that could help develop life-changing medicines. Pushing the frontiers of innovation to accelerate cures. Collaborating with some of the finest minds in their fields. Working in an environment that stimulates your curiosity, and enables you to develop your expertise and reach your potential.
As a Data Scientist and AI Graduate you will be working at the interface of AI with our science, helping our scientists make their data 'AI-ready', and integrating the latest AI advances into our drug development programmes.
Through the placements, you are given an excellent opportunity to explore different areas of science which will help you define your research and career interests. You might be completing novel and cutting-edge research which you could end up presenting at conferences or publishing in academic journals. Following completion of the programme, over half of graduates choose to continue their development by moving on to study for a PhD in their chosen field, and many others secure roles within the industry. What will you achieve?
Together we will harness the power of our data and AI to deliver life-changing medicines to patients worldwide.
What you can expect
Your two-year programme comprises of 3 eight month placements where you'll apply your developing skills and experience to help us overcome challenges in some of our active research projects. You will select which placements you complete based on your research interests and development aims, through these rotations you will get to apply your skills whilst learning about drug discovery and development and how we are harnessing the potential of Data Science, Machine Learning and Artificial Intelligence.
As a valued member of our team, you'll discover how we harness the potential of Data Science, Machine Learning and Artificial Intelligence to accelerate our science, and move our research projects forward.
Through the challenging, developmental placements, you'll work closely with peers, mentors and experts to develop a broad set of skills, knowledge and experience that will help develop your professional capabilities and pave the way for your future.
The programme is run at four of our R&D science centres across the globe, in Gaithersburg, Maryland and Boston, Massachusetts in the United States, Gothenburg in Sweden and Cambridge in the United Kingdom. Each site has a variety of teams focussed on different stages of drug discovery and development and therapy areas. Further details on our science and our R&D sites can be found at our Global Website. All three placements will be completed at the site you apply to.
Placements could involve…
Applying the latest techniques in machine learning and artificial intelligence to preclinical data from drug projects to help detect and understand safety risks and guide the development of new medicines. Exciting work which could also help us refine, reduce and replace animal experiments
Combining innovative de novo molecule design methodologies utilizing state-of-the-art artificial intelligent technologies with chemistry automation to design novel molecules of therapeutic interest
Working with our Quantitative Clinical Pharmacology and Data Science and AI Teams optimizing clinical development programs using Bayesian statistic and machine learning modelling
Developing Bayesian machine learning models for predicting the mechanism and probability of drug toxicity in liver, heart, and other organs. Incorporating existing knowledge of causal relationships and toxicity mechanisms into the prediction problem, and applying Bayesian models to account for uncertainty to improve predictions
Contributing to challenging projects using advanced Machine Learning models to improve drug discovery by generating testable hypotheses about targets, predicting compound properties, automating complex decision-making processes, and turning data into knowledge
Applying Artificial Intelligence to integrated electronic health records and genomic data to optimize clinical trial design, generate comparative effectiveness evidence, and help improve patient outcomes
Working with our Data & Analytics Team to identify, assess and recommend the most innovative external partners, and high impact AI technologies. Writing algorithms to support next generation natural language processing, and optimising code to enable powerful predictive models to be used across AstraZeneca.
As a Data Sciences and AI Graduate you'll discover how we're pioneering more open innovation, and actively sharing knowledge and ideas to make the next scientific breakthrough
Qualifications and Skills Required:
Highly numerate with a strong quantitative science (e.g. Maths, Physics, Statistics or Computer Science) focussed Bachelors or Masters level qualification gained in 2023 or due to be completed by September 2024
Hands-on experience in Data Science, Artificial Intelligence, Machine Learning, Statistics, Computational Biology, Computational Chemistry, Bioinformatics or Cheminformatics
Deep understanding of a few key machine learning or statistical models
Considerable experience in Python or experience with multiple data-centric programming languages enabling Big data analysis
Innovative thinking, with enthusiasm, energy and drive
Open-minded, and ready to embrace new ideas and different perspectives
Strong critical thinking, planning, organisational and time management skills
Ability to work as part of a collaborative team
Able to start employment in September 2024
Our commitment to inclusion and diversity
Our mission is focused on creating an inclusive and equitable environment, where people feel they belong.

To find out more about our inclusion and diversity policy,

click here.