Who we are
Transforming AstraZeneca into a data-driven enterprise
At AstraZeneca, Data Science has the potential to transform the way we discover and develop new medicines – turning science fiction into life-changing solutions.
We're already having incredible success. We have a quantity and complexity of data that's been built up over more than 20 years. It has the potential to answer some of the biggest scientific questions out there.
Our team has a great depth of specialist skills in mathematics, computation and their domain areas, such as pharmacology. And we have strong communities managing our different data sets – for instance, a team entirely dedicated to clinical trial data.
This drives our strong relationships with hospitals and academic institutions, as well as very high ethical standards around the use of patient data. That's because we know our impact is nothing less than helping to save lives. It's what drives us to work here as Data Scientists and AI specialists.
What you'll do
Change an industry. Make a meaningful impact
You'll contribute to something meaningful, helping us fulfil our big ambition of becoming a data-led enterprise that disrupts the entire industry. It's a bold vision, but you'll have our support and huge investment behind you.
You'll explore and innovate with data every single day. And it's entirely end to end – whether your data is directly involved in discovering new drugs, making medicines available through manufacturing and distribution, or working with our commercial team to get it to market.
Ultimately, you'll play your part in saving lives. Improving our scientists' capabilities to produce drugs that allow cancer patients to survive, or create medicines that give other patients a better quality of life. You'll enable them to make their data 'AI- ready' and integrate the latest AI advances into our drug development programmes.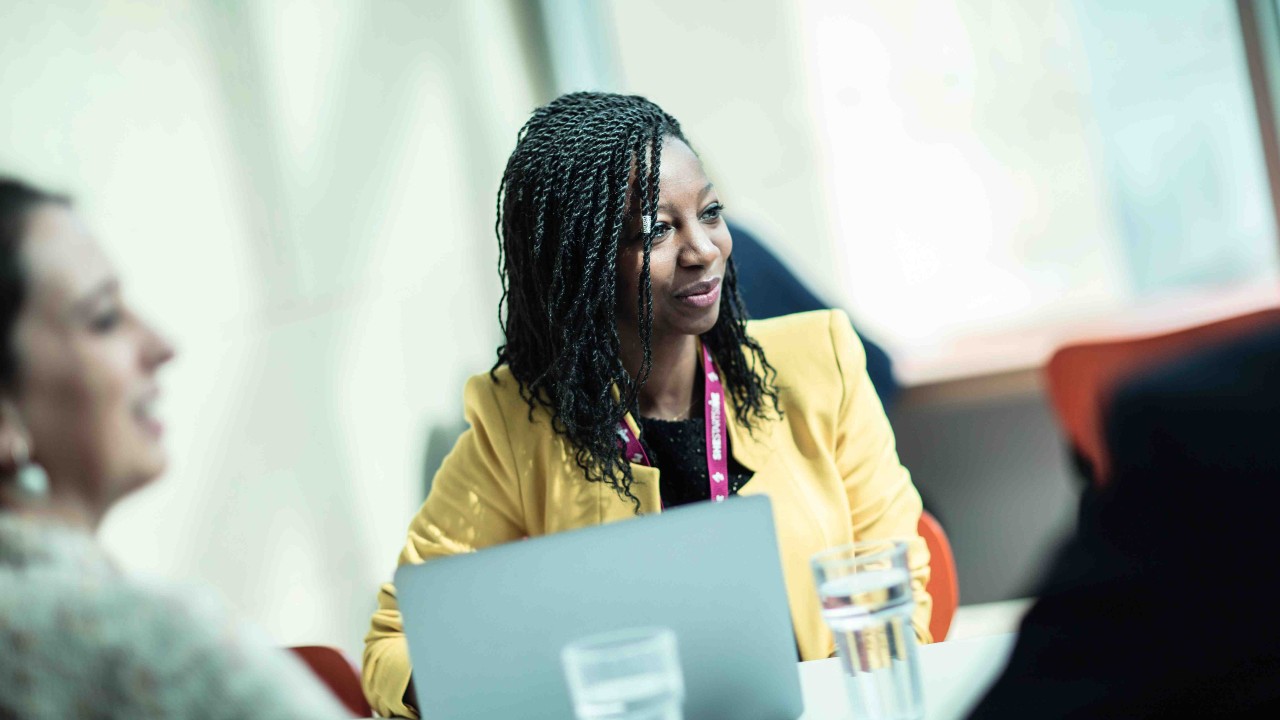 How you'll do it
Discover where data can take you
Work with the freedom to explore and innovate – get access to cutting-edge techniques, with the freedom to constantly innovate and test out different algorithms or approaches. Here, you can make your mark by making unique breakthroughs.
Collaborate with world-class technical experts – join a team that benefits from having strong specialist communities around specific data sets. Our open philosophy and agile approach allows us to collaborate across the entire business, and with leading academics and partners.
Learn fast and deepen your expertise – work across the enterprise, advancing your domain knowledge and deepening your skillset in areas way beyond data science. Here, there are countless opportunities to stretch your ability further.
Be supported in raising your personal profile – here, we encourage you to build your personal reputation in the industry. Whether that's through getting published, talks, or showcasing your contribution to novel clinical research, medical advancements and discoveries – we empower you to do your best work.
Why you'll love it
Be part of a game-changing story
You'll be vital to the end-to-end enterprise-wide transformation that will turn AstraZeneca into a place where data-led insights underpin every decision we make.
The work you do will have meaning. The complexity and variety of the work you'll do is as exciting as it is rewarding. Here you'll learn fast and grow your expertise with countless opportunities to stretch your ability further, advancing your domain knowledge and deepening your skillset in areas way beyond data science. We'll empower you with everything you need to do your best work and impact people's lives.
Data science plays such a crucial role in our future and it's only going to get bigger as our transformation continues. Now is the time to join and help write our story.