Applications for 2023 are now closed
About the programme
Business Administration apprenticeships can be found in a wide variety of functions at AstraZeneca. This role builds a highly transferable set of skills, knowledge and behaviours needed across our business. Maintaining and developing administration services, our Early Talent Programmes offer huge variety when it comes to your learning and potential for growth. You will be supported to develop strong communication skills (both written and verbal) and how to operate as efficiently as possible for the function you are working in. Working on meaningful tasks and projects with real implications, you'll take on high levels of responsibility and ownership – applying your knowledge and broadening your skills to add value and deliver real results for our patients and business.
How does the programme work?
Our apprenticeship scheme offers a unique opportunity to learn and work in a multi-national company alongside industry experts. We understand that full time study at university isn't for everyone. That's why our High/Secondary School Student Programmes offer a practical, exciting and highly rewarding alternative to the traditional route. One where you can achieve a degree or qualification, earn a salary, and gain the hands-on experience that will set you up for future success.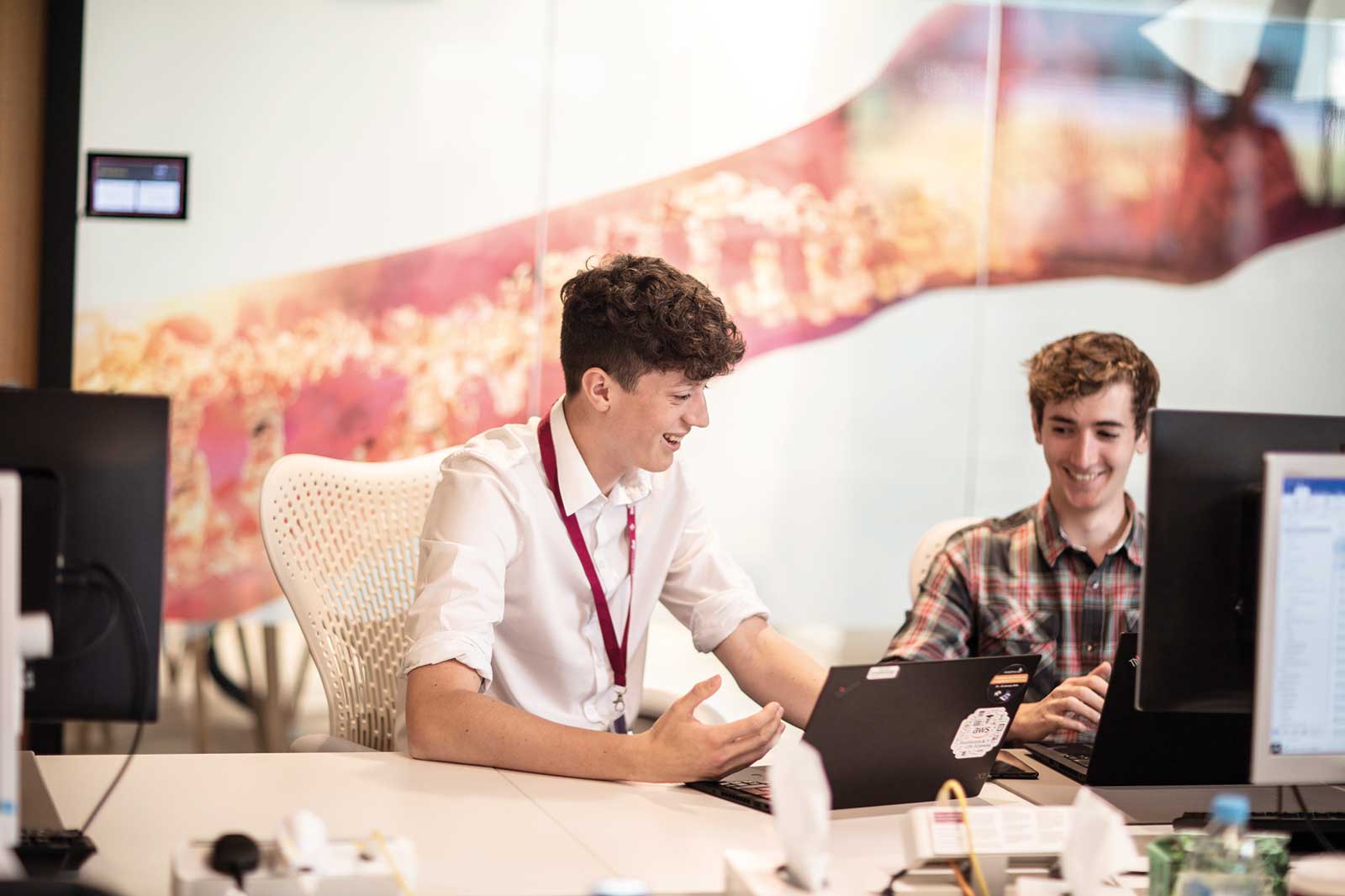 How we will support you
AstraZeneca is a huge advocate of early careers and we all want you to succeed. In return for the passion and energy you will bring to the function where you will be based, we will support your apprenticeship all the way and you will be encouraged to fulfil all of your potential. You will have access to excellent development opportunities, playing a crucial role in your team, whilst being supported to network and socialise with your peers so you can see the impact of your creativity and ideas. As you join us, you will be supported by your line manager, a mentor and a buddy from the business. Your buddy will be an existing/ex-apprentice to support your onboarding into AstraZeneca and your role.

Our flexible benefits programme allows you to select your own benefits package based on your personal preferences and circumstances. So, from lifestyle benefits to comprehensive health, pension, insurance and financial plans, you choose the package for you – and if you change your mind the following year, you can adapt it. For more information please click here.
Where you will be based
We have Business Administration apprenticeships at both our Cambridge sites and Macclesfield campus.
Essential requirements
What we're looking for:
Enthusiastic individuals
A passion to learn
Quick and agile thinker
Ability to work as part of a team
Strong organisational skills
Demonstrable initiative
Self-motivation
Please see individual job advertisements for specific educational requirements.
Parents, Carers and Teachers
For information that may be useful to parents, carers and teachers please visit this page.
Our commitment to inclusion and diversity
Our mission is focused on creating an inclusive and equitable environment, where people feel they belong.
To find out more about our inclusion and diversity policy,
click here.