Biometrics and Information Sciences (B&I) Graduate Programme
Locations: Cambridge, UK, Gothenburg, Sweden or Warsaw, Poland
Salary: Competitive
Applications: Now closed
About Biometrics and Information Sciences (B&I)
The B&I Graduate Programme is designed to provide you with the opportunity to support analysis and reporting as well as become a future leader of the B&I function.
The programme offers permanent positions for statisticians and programmers and fixed term contracts for information scientists. During the first two years of the programme, graduates work on real drug development projects. Graduates also receive on-the-job training and will have the chance to participate in the global B&I structured graduate training programme. B&I has an active graduate network across all skill areas and there are opportunities to join the business-wide AZ graduate network, too.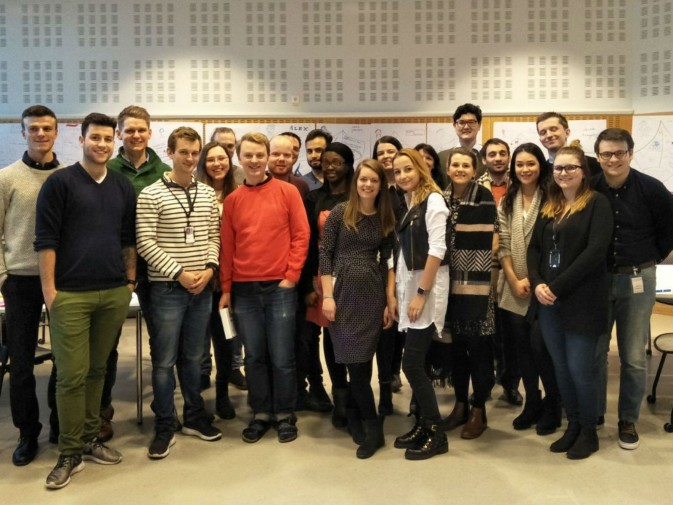 About B&I
B&I is the home of late stage development biometrics at AstraZeneca. B&I drives good design to generate the data needed for quality decision making on AstraZeneca's late stage projects. The goal of B&I is to deliver value to the pipeline through excellence in delivery, improving decision making, and engaging and shaping the external environment whilst accessing and implementing innovative solutions.
Therapy area aligned activities are supported by the novel Advanced Analytics Centre (AAC) & Information Practice Unit. AAC are tasked with developing and delivering cutting-edge solutions for critical scientific and business issues in drug development. The Information Practice Unit drives the creative use of both internally and externally sourced information in design and decision making. They are leaders in good information practice, encouraging efficiency and information re-use.
B&I is part of our late stage drug development – progressing innovative molecules into medicines.
About the programme
The B&I Graduate Programme has four key elements: experiential learning, skills development, team work and leadership development, and a social network.
All graduates will undertake real work, collaborating with experienced staff. During the first two years, you will have different learning experiences designed to build broader skills and increase broad business understanding. These learning experiences may involve design of studies, supporting the development of reporting standards, analysis of studies, supporting regulatory submissions, payer dossiers, publications, conducting literature reviews, use of observational data, modelling and simulation, or trial transparency working in different therapy areas (TAs) or sites.
You will be supported with skills development relevant to your area of work and this will include processes, ways of working, quality management, risk management, standards, SAS training (if required), and skill specific training (e.g. statistics, programming and text mining, information search and retrieval). You will have a coach/mentor and will be encouraged to be members of relevant professional bodies.
There will also be graduate development events focussed on personal effectiveness, team effectiveness and leadership skills.
In addition, graduates will become part of 'BIG', Biometrics and Information Sciences Graduate Network, which provides a network across current and previous B&I Graduates, which aims to build understanding of roles within B&I and share project knowledge. It is organised by the graduates and for the graduates, featuring monthly presentations. BIG also operates a buddy system, which partners a more experienced graduate or recent hire with a new graduate to aid the transition from study to industry. Graduates can also join the AZ graduate network.
What you can expect
While you develop your expertise, you will have the opportunity to add value in a broad range of B&I disciplines, including model-based drug development, real world evidence, health technology assessment, safety science and personalised healthcare. So, you know you'll be part of a diverse and collaborative culture of support and development.
Our statisticians, programmers and information scientists provide highly experienced strategic input, expertise, and leadership to project teams in the design, analysis and interpretation of clinical studies and programmes of studies. Some also lead strategic capability or business area improvements within the department and across AstraZeneca research and development.
Essential Requirements
Statisticians
Able to demonstrate leadership skills and teamwork.
Good written and verbal communication skills.
MS/MSc (or local equivalent) in Mathematics, Statistics. Relevant PhD would be desirable.
Programmers
Programming knowledge (preferably SAS).
Awareness of database set-up and report publishing requirements.
Able to demonstrate leadership and teamwork.
Good verbal and written communication skills.
BSc (or local equivalent) in Mathematics, Statistics, Computer Science or Life Science.
Information Scientist
Able to demonstrate leadership skills and teamwork.
Good written and verbal communication skills.
Research skills.
Information handling skills e.g. literature review, knowledge management.
At least a second-class honours degree (or local equivalent) in Mathematics, Statistics, Computer Science or Life Science.
Our team boasts some of the most respected statistics, statistical programming, information scientists and advanced analytics experts in the industry, focused on outstanding programme design and delivery of the quality information we need to meet our drug project objectives, which drive product development.