A place where data drives bold decisions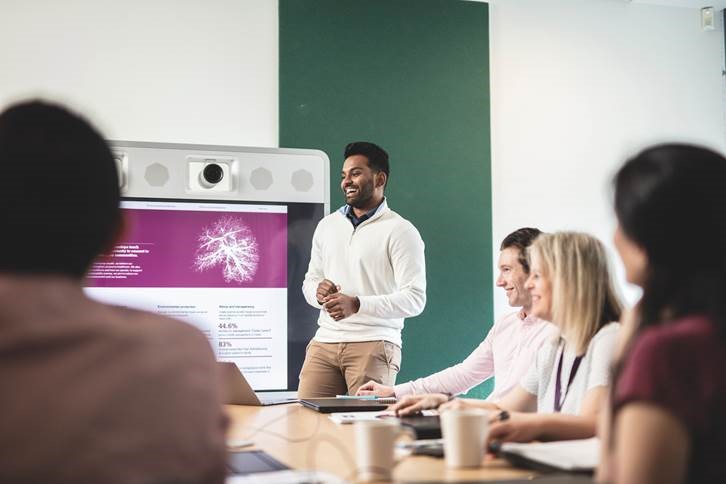 Across the Research & Development (R&D) pipeline, our understanding of clinical data influences decisions on how we fast-forward the pace of our science, to bring life-changing medicines to patients around the world. Helping us achieve the next wave of breakthroughs and do things that have never been done before.
We harness data and use the best technology solutions to positively impact science. We don't accept the status quo, digging deep to see what the data is telling us, using cutting-edge methodologies and models to drive scientific breakthroughs.
Biometrics provides the insights to inform and accelerate clinical development across AstraZeneca's main therapeutic areas: Cardiovascular, Renal and Metabolism; Oncology; Respiratory & Immunology; Infection and Vaccines; and Neuroscience.
Put simply, we take data seriously. It plays an integral role in R&D, as we push boundaries in science and for patients.
Biometrics – Early and Late Phase Clinical Development
Here at AstraZeneca, across Biometrics we use our expertise in statistics, programming and clinical data to answer drug development objectives and reduce uncertainty in product development, driving better business decisions with quantitative reasoning.
Our diverse (therapy area aligned) teams of dedicated data experts work collaboratively across early and late phase clinical development, of both small molecules and biologics. This allows us to leverage and fuse our own skills with others to maximise impact. We are always expanding our knowledge to get a broad perspective of our portfolio, to consistently deliver optimised programme design, quality information, analysis and interpretation.