Innovation & Business Excellence Graduate Programme
Applications for our 2024 programme are now open
Location: Pancras Square, London, UK
Salary: Competitive
About AstraZeneca UK Commercial
It's time to be more.
You'll get to do things differently with us. Nothing will stand in your way in challenging science to do more. You'll discover your determination to deliver cutting edge-technology to the world and get more medicines to more patients more quickly. Disruption is seen as a positive here - your courage and curiosity, your entrepreneurial spirit and fearless creativity will have the freedom to achieve more than you ever thought possible.
And you'll feel unashamedly proud of the part you play in making life more bearable for patients with chronic illness and more hopeful for those fighting aggressive cancers.
We play to win. Against cancer, diabetes, heart disease, asthma and more. You'll be blown away by the difference you can make to millions.
About Innovation & Business Excellence
Innovation & Business Excellence is the home of Centres of Excellence within our UK Commercial organisation. This department provides strategic and thought leadership to drive commercial success through:
Data, analytics and insights
Digital and innovation
Commercial capability transformation
Technology transformation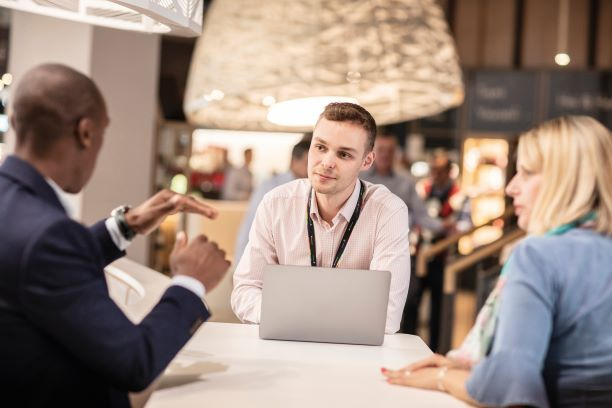 What Does the Programme Involve?
Your placements will help you develop your technical skills and industry knowledge, and our Graduate Programme will help you develop the interpersonal and business skills that will set you up for success.
Throughout the 2-year programme you'll work alongside our experts, and take advantage of our close collaborations with leading international academic institutions and organisations to deliver work with real impact.
Placements could involve…
Generating and collating data analytics to drive insights
Problem solving will be absolute key – unstructured requests and abstract problems are the norm!
Supporting delivery of commercial excellence
Essential Requirements
A degree (minimum 2.1) in any/similar of the following disciplines: Business administration, economics, finance, management, computer science and maths
A passion for data science is desirable
Strong verbal and written communication skills
Ability to effectively communicate material through presentations and reports
The ability to work independently but also establish and maintain effective working relationships with co-workers
Basic skills in Microsoft Word and PowerPoint
Advanced Excel and coding preferable
A good understanding of the environment for pharmaceuticals in the UK, and/or eager to learn more
Our commitment to inclusion and diversity
Our mission is focused on creating an inclusive and equitable environment, where people feel they belong.

To find out more about our inclusion and diversity policy,

click here.