Finance Graduate Development Programme
Location: Pancras Square, London, UK
Salary: Competitive
Applications are now open for our 2024 intake! Adverts opened 29 September, and close 31 October, 2023. Click R-181239 to apply.
About AstraZeneca
AstraZeneca is one of the world's most exciting bio-pharmaceutical companies. From scientists to sales, lab techs to legal, we're on a mission to turn ideas into life-changing medicines that improve patients' lives and benefit society. We are active in over 100 countries, and we employ over 61,000 people. We are an innovation-driven biopharmaceutical with over 60 years of experience. Working here means being entrepreneurial, thinking big and working together to make the impossible a reality.
Our purpose is bold and so is our approach. Becoming a more agile and creative company means building a dynamic, inspiring culture where we celebrate entrepreneurial thinking and act with a sense of urgency. We are daring, take risks and learn from both success and failure. We are curious, creative, and open to new ideas and ways of working. Above all, we are passionate about science and driven to always put patients first. Join us and be part of an extraordinary place to work; an environment that energizes and empowers each of us to achieve our goal to develop and deliver medicines.
London is home to our UK Marketing Company (UKMC), responsible for the marketing of our medicines in the UK. Here you'll also find colleagues from AstraZeneca's corporate functions and our European and International regions' sales and marketing teams. As a member of the Association of the British Pharmaceutical Industry (ABPI), all our sales, marketing and communications activities are subject to the ABPI Code of Practice.
Forming part of the AstraZeneca Graduate Programmeme scheme offers young people starting out in their career the chance to learn and build new skills within a multinational company, whilst collaborating alongside industry specialists and professionals. AstraZeneca will provide them with a broad-based exposure to finance and support their professional and academic development.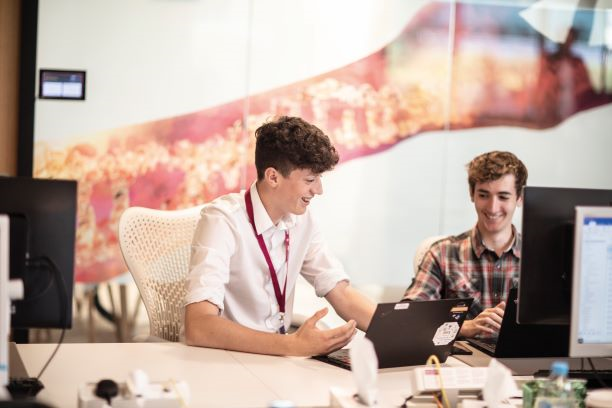 About the Finance Graduate Scheme
Our Finance Graduate Programme is designed to identify individuals with the potential to develop the skills and experience our next generation of Finance leaders need. You will have the opportunity to work across multiple functions in the Finance space and also have the opportunity to network with non-finance teams to help increase your business awareness. You will be an active part of our commitment to driving sustainable performance and outstanding delivery. Leveraging our rich data and systems to provide insights and predictions to address business challenges and improve our performance.
The role of a Graduate may also include hands on involvement in one or more specific projects e.g., larger system implementations, process change, targeted continuous improvement initiatives and others.
What does the programme involve?
The three-year programme that starts in September 2024 and consists of six individual six-month placements. Each placement will provide you with valuable insights and experience into the important business operations of AstraZeneca.
The programmes variety and flexibility will provide you with opportunities to apply business and finance techniques and expertise to support our global development of life changing medicines. You could be contributing to some important areas of Finance such as:
Planning and Forecasting
Management Reporting
Controlling
Procurement
Supply Chain
You will benefit from an invaluable blend of on-the-job experience and coaching. You'll enjoy guidance and advice from a huge support network, including a buddy, a dedicated development line manager and an area rotation line manager.
We'll also encourage you to identify and build collaborative relationships with specialists and leaders across our organisation.
We are proud to sponsor Global Management Accountant® (CGMA®) Professional Qualification. Used to be know as CIMA. 3 Year programmeme. We will also sponsor ACCA Qualification.
Essential Requirements
Studying/studied towards a degree (or equivalent qualification) in a Maths, Economics or Business-related discipline
Enthusiastic and passionate advocacy for the potential of Finance to make an impact.
A growth mindset willing to take on new challenges and contribute with your own unique ideas and skills
Demonstrates planning and organizational skills
Demonstrates numeric, IT and analytical skills
Good level of English language capability (written and verbal).
Encourages curiosity, voices their opinions and engages in healthy debate to improve ideas and decisions to achieve better outcomes
Intermediate level on Excel.
Aligns with and fosters a culture of diversity and inclusion; being part of an inclusive environment where everyone is able to contribute their best ideas
Flexibility to travel if required.