AstraZeneca Operations
Delivering our life-changing medicines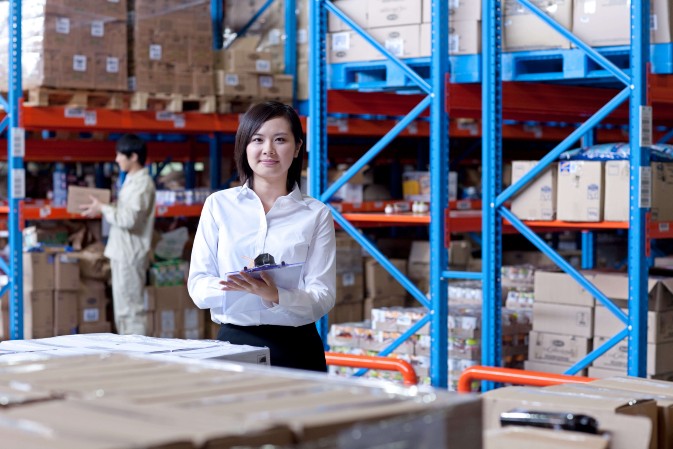 Working across the business
Operations at AstraZeneca brings innovation from our science labs to patients, touching every part of the business. As such, we have a pivotal role to play in helping our company embody its purpose and achieve its bold ambition.
We support teams every step of the way, turn theory into reality, and provide a platform for everything we do as a business. Operations plays a key role in the development, manufacturing, testing and delivery of our medicines to our customers. We can have a positive influence on every part of the product life-cycle.
With 12,500 employees working across 18 countries and 30 production facilities, we account for around 20% of the company's global workforce. Every one of us is contributing each day to getting our life-changing medicines to patients who need them – with the highest levels of quality, care and efficiency. We are focused on improving and saving lives and there is no greater satisfaction than that.
Alongside this, we challenge ourselves every day to improve in every area, to think LEAN, and deliver simplification across everything we do.
Collaboration within Global Operations and across the enterprise is critical to what we do. Our goal is to build a culture of working together to find creative and innovative solutions for our supply chain challenges and to drive high-quality, efficient and effective delivery in every market, across every brand.
About AstraZeneca Operations Graduate Programmes
Within Operations, we have opportunities for ambitious graduates across three Global Graduate Programmes: Operations, IT and Pharmaceutical Technology and Development (PT&D). For further information and to apply for any of these programmes, please click on the links below:
Global Operations
IT Leadership
AZ Pharmaceutical Technology & Development Graduate Programme
Global Operations
Global Operations incorporates:
Supply Regions
Our three Supply Regions – the Americas, Europe Middle East & Africa, Asia Pacific & Japan – represent the manufacturing engines within our global supply chain for small molecules. With 29 production facilities across 17 countries, they deliver a large scope of activity that includes Sourcing, Manufacturing, Fill/ Finish, Packaging, and Distribution. Our site teams are committed to ensuring a reliable and efficient supply of life-changing medicines where and when they are needed.
Global Biologics Operations
From the 1980s to the present, biologics have reshaped the face of medicine in many disease areas. Developed using living organisms, biologics make up nearly 50% of the AstraZeneca pipeline. Global Biologics Operations is responsible for the manufacturing of drug substance and drug product for biologics and getting innovative new medicines to the patients who urgently need them. With manufacturing sites in Europe and the U.S., the Biologics network is rapidly expanding to meet growing demand.
Global Quality
Our Global Quality team ensures the delivery of safe, effective and compliant medicines to patients – setting standards and applying scientific and technical expertise across the world to help maintain our reputation and license to operate.
They are valued partners in all parts of the life cycle of an AstraZeneca medicine, from development though commercial manufacture to marketing and distribution, giving a broad platform on which to operate. They also use their experience externally, being well respected as external advocates in the regulatory environment, and work with industry colleagues to shape new and changing regulations
Global Supply Chain & Strategy
Global Supply Chain and Strategy (GSC&S) leads the design, planning, and development of AstraZeneca's supply chains. They ensure we use our manufacturing sites in the best way and have a joined-up approach across our global supply chain. GSC&S also acts as a bridge between our Commercial organisation and Operations, managing these relationships through a single point of contact. The team also leads on key strategic initiatives such as packaging strategy and product security to ensure we adhere to pharmaceutical manufacturing legislation, and lead on good supply chain practice.
Global External Sourcing
Global External Sourcing (GES) supports the Operations strategy by establishing and managing suppliers across the world that meet our global standards. They play a key role in ensuring the external supply chains we utilise are stable and that robust processes and standards are in place. They also play an important role in supporting the introduction of new products by working closely with suppliers who are experts in technology, and in the formulation of products in which AstraZeneca does not specialise – such as gels, liquids and capsules.
Global Procurement
AstraZeneca's Procurement professionals are skilled in the art of developing and executing supplier strategies, running sourcing projects and managing supplier relationships. This means that our customers will have access to the right suppliers to deliver goods and services when needed, to the required timelines, quality and price. Procurement is a function of approximately 450 highly skilled professionals globally that help AstraZeneca efficiently source goods and services, ranging from stationary through to complex drug discovery and development services and manufacturing of finished drug products for patients.
Facilities Management
The Facilities Management (FM) team in Cambridge is tasked with the important job of looking at ways the quality of life of employees across our sites can be improved through simplified and seamless services. With the aim of ensuring that facilities are managed with employees in mind, helping to 'give time back to science'.
Our priorities are far reaching and all inclusive, covering: Engineering and Asset Management, Safety Health and Environmental support, Occupational Health and Wellbeing, Supply Chain and Logistics management, Scientific Services, Business Continuity, and Workplace services. Within the Cambridge FM team, we are designing, developing and mobilising leading edge services to create a brilliant platform for science, an environment that fosters collaborations and solutions that maximise workplace and scientific productivity – ensuring that the Cambridge Campus is home to an iconic, world leading R&D centre, that is open to innovation and collaboration, and truly a great place to work.
To find out more and apply, visit our dedicated Operations Global Operations Programme page.
AZ IT Leadership Programme
In Astra Zeneca IT, we are helping to push the boundaries of technology to help deliver life changing medicines to our patients.
Our strategy is predominantly focussed on two key areas: delivering a brilliant IT service to our customers every day and driving our digital landscape to continuously innovate and transform, ensuring all our teams have the very best tech solutions to continue to do great work supporting our patients.
We know the only way we can achieve this is by having the best people in our team. People who put our patients at the heart of every decision they make, who bring their passion and enthusiasm for technology and innovation every day, who bring energy and confidence to challenge the status quo in the right way and who continuously act in line with our Values to make sure we do the right thing.
These people are people like you; to apply to join our IT Leadership Programme click IT Leadership Programme.
AZ Pharmaceutical Technology & Development Graduate Programme
Pharmaceutical Technology & Development (PT&D) is the bridge that turns brilliant science into the medicines that patients need and are waiting for.
This team is accountable for the design and development of commercial products and processes, clinical supplies, approvals and technical support. It supports new product and commercial introduction and provides our manufacturing network with the capability it needs to effectively manage post-launch robustness.
To find out more and apply, visit our dedicated AZ Pharmaceutical Technology & Development Graduate Programme page.