HR Graduate Programme
Locations: China (Shanghai) and US (Gaithersburg)
Salary: Competitive
Applications Open:
Applications for our 2022 intake are now closed.
Our Human Resources (HR) Graduate Programme is designed to identify individuals with the potential to develop the skills and experience our next generation of HR leaders need to succeed. We are looking for future leaders who are:
Keen to develop an understanding of how business operates, and how HR contributes to its success through the development of individual talent and organisation-wide people strategies
Excited by opportunities to analyze and interpret data to generate insights and actions that address business challenges and improve organisational performance
Motivated to explore advances in new and emerging technology, and identify the opportunities technology offers to advance HR's impact on the business
Believe that actions, behaviours, values and ideas can influence others and help promote a positive, inclusive culture.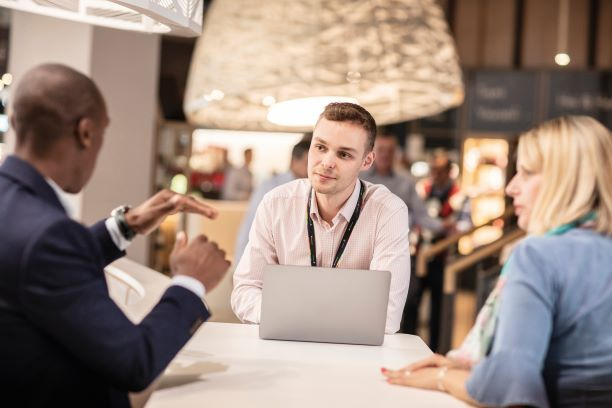 How does the programme work?
The programme will help you identify and build on your natural strengths, skills and passions, and support your development as an HR professional.
A key element of this three-year programme is leadership development. The first two years of the programme will include three individual, eight-month placements, each of which will provide invaluable experience and insight into how HR influences decisions, helps set strategy, and makes an impact across AstraZeneca.
The programme is designed to help build your professional HR skills, understanding of different cultures, develop a global mindset, and broaden your experience of our business. You will join the programme in Shanghai (China) or Gaithersburg (US) but the programme includes an opportunity to live and work abroad, and to gain experience enabling you to understand the challenges and impact of an HRBP within a business unit.
Placements could be available across our HR function:
Talent Acquisition
Employer Branding
Talent & Development
People Analytics
Employee Relations
Payroll
HR Services
Reward
Development opportunities
To fulfil your potential and build a lasting career, we will help you in any way we can, including:
Providing an encouraging line manager and personal mentor
Giving you the chance to network and socialise
Offering professional and in-house training schemes and qualifications
Giving you the chance to work as part of a successful team
Providing the opportunity to work across countries and cultures
Essential requirements
The HR Graduate Programme is open to graduates in any discipline who have completed their bachelor's degree with a minimum of a 2:1 (or equivalent), or master's degree in 2020, or are due to graduate by September 2021.
You should also be:
Passionate about working in HR and the pharmaceutical industry, with a real ambition to make a difference to patients and our business
Curious and open to new experiences, with the flexibility to work anywhere within HR
Driven to take personal responsibility for your own development
Open to feedback and eager to develop
Confident challenging existing ways of working
Proactive and keen to apply digital solutions to business challenges
Fluent in English (written & spoken)
Our commitment to inclusion and diversity
Our mission is focused on creating an inclusive and equitable environment, where people feel they belong.

To find out more about our inclusion and diversity policy,

click here.