Where you can make an impact
We have a number of opportunities across both our cross-functional delivery teams and our business engagement functions. Our mission is to design, deploy and deliver the IT their scientists need to develop life-changing medicines faster.
We also support our corporate Enabling Units: Finance, HR, Legal, Global Sustainability, Mergers & Acquisitions, Global Portfolio & Product Strategy, Global Medical Affairs and Corporate Affairs. Our role is to understand their strategies and translate their requirements into innovative technical solutions that enable our business to run effectively.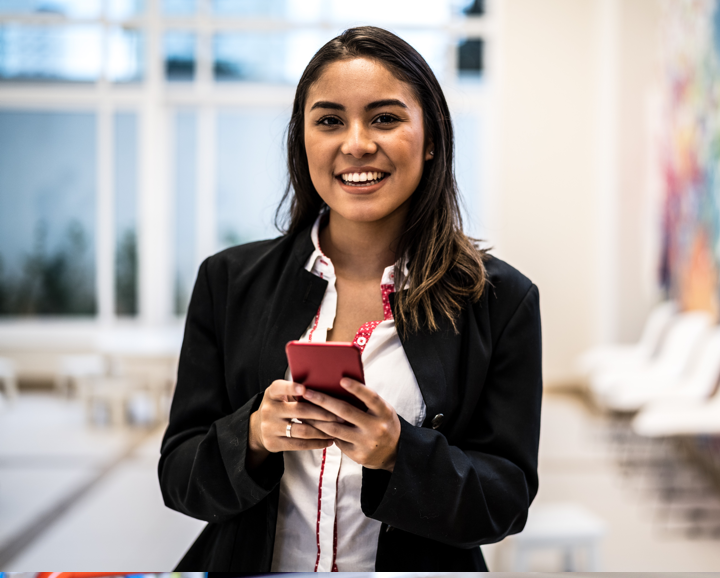 Cross Functional Delivery
Solutions Delivery
Our business relies on the most up-to-date software to turn ideas into life-changing medicines that benefit patients the world over. Solutions Delivery builds, develops, deploys and integrates that software – on time and budget, to the highest quality standards and against AstraZeneca's business strategy. Join us and you can work across our pioneering R&D activities, as well as a raft of business functions. Whether focusing on program, platform or engineering services, you'll be part of a passionate and expert team of IT professionals that harnesses agile delivery, adheres to our right-first-time principles and makes 'the best' the benchmark.
Architecture
We're resetting expectations for what a pharmaceutical company can be, turning ideas into life-changing medicines that benefit patients the world over, and making what was impossible yesterday the norm of tomorrow. Technology is our catalyst. Become part of our Architecture team and set our technology blueprint of how we're going to deliver against AstraZeneca's business strategy. Can you see yourself driving alignment, standardization and interconnectivity across our IT landscape, supporting our global business? Or defining and then realising an architecture strategy to increase speed of execution, support our ambitious goals and drive the digital agenda across AstraZeneca? We're shaping the technology landscape through commercially available, off-the-shelf platforms like ERP and Clinical Management, and custom-specialized software – giving our research teams competitive advantage, increasing speed to market and ensuring technology integration into different solutions across the AstraZeneca value chain.
Data Analytics & Engineering
Delivering life-changing medicines relies on data, but integrating all the systems we use across the business to capture it – from finance and HR to scientific data – is a complex challenge. You could be creating advanced algorithms to derive novel business insight, designing data strategies to combine data from multiple, disparate sources, or engineering data at scale to optimise our data delivery to decision makers. Or you might be looking at how we leverage new technologies such as AI or Machine Learning to drive faster, better decision-making. Join us and help lead the way in analysing and translating data into actionable information that leads to better outcomes for patients worldwide.
Service Management
Do you love the thought of improving patient lives across the world? Exceptional IT Service Management begins with adopting a customer-centric mindset and a clear data-driven understanding of what our end users – from scientists to HR professionals – value most. It's all about delivering the technology experiences users need to enable them to perform truly life-changing work. You'll be responsible for the end-to-end management of a portfolio, shaping strategy to ensure we meet business goals. You'll also harness the best of IT to ensure our core applications and services set new industry standards so we can deliver for patients.
Business Engagement Functions
Innovative Medicines & Early Development (IMED)
Bring your passion for IT design or delivery to Innovative Medicines & Early Development, accelerate our exciting pipeline of drug developments and make a real difference to patients. Our technologists act as strategic business partners, making available the data for decision-making that drives scientific advances. Be part of a collaborative and flexible team that is harnessing next-generation IT developments such as Machine Learning on our new Scientific Compute Platform to synergize ground-breaking science, add value to business transformation by creating fit for future laboratories where scientists work in state-of-the art environments and deliver projects that bring new, life-changing products to patients.
Global Medicines Development
Imagine the pride of designing, deploying or delivering the IT that enables our Global Medicines Development (GMD) teams to transform science from clinical concept into medicines that bring clear patient benefits. As we rethink the drug development process through digitisation and new technologies, IT will be an increasingly influential business partner to GMD. You could have a pivotal role to play – in enabling pipeline and investment decision-making, or implementing solutions to enable the design and optimal delivery of our clinical trials and regulatory submissions.
HR/Legal/Sustainability
An IT career at AstraZeneca means a career that's focused on improving lives across the world – both for our workforce in 90 countries and for the wider global population. You could be implementing cutting-edge cloud or AI technology, and thinking about the 'Work of the Future' and how technology will support an even more diverse workforce including robots, the crowd and gig workers. You might be running the systems that enable our Legal team to protect the patents on our life-changing medicines. Or you could be capturing the data that enables us to demonstrate we do business in the right way, and continue to push the boundaries for the benefit of our planet and patients. You'll harness the latest advancements in technology to deliver against this diverse portfolio and develop our capabilities for the future. This will see you working across a range of exciting business functions and thriving in our diverse, high-performance culture.
M&A
We're creating an agile and purposeful organization that's fit to meet patient needs in the future. As we pursue a range of value-enhancing, strategically compatible business development opportunities, the way we use technology will make the crucial difference to how we derive greater value from the portfolio and pipeline in our core therapeutic areas. Join us in M&A and you'll be using your IT expertise to influence a range of projects including acquisitions, divestitures and alliances – interacting with senior leaders in AstraZeneca and our partners, and gaining exposure to different cultures across the world.
Finance and Global Business Services (GBS)
Finance at AstraZeneca is about much more than month ends. Our vision is to be Trusted Partners, Creating Value and Leading Change. We are transforming finance – with new finance centres in Costa Rica, Warsaw and Kuala Lumpur – and significant investments in change initiatives, underpinned by technology. In IT, we partner to simplify Record-to-Report and Contract-to-Cash processes, are modernising Tax & Treasury while delivering on Cash Flow initiatives to re-invest into R&D. Our recently established Global Business Services (GBS) team is leading on Digital & Analytics, Robotic Process Automation, smart Assurance services and Commercial Operations across seven global locations. There's a lot going on – be part of it.